Opening/Closing Date: August 26, 2022 to October 3, 2022
Anticipated Start Date: October 11, 2022
Description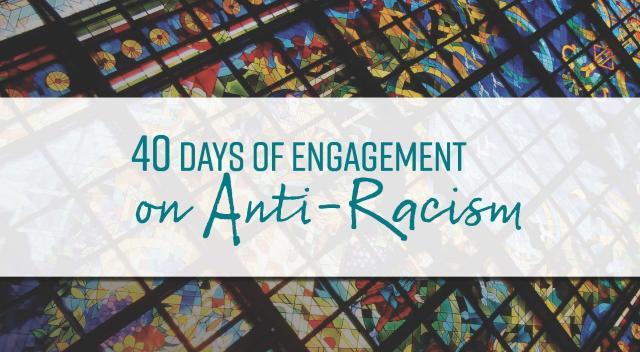 Credit: Wordmark: The United Church of Canada, Image: Lightstock.com
October 11 - November 25, 2022 | Virtual Study Group
Would you like to be part of a weekly online study group, focused on anti-racism? The groups will meet once a week for 1.5 hours each time.
These weekly study sessions offer an additional opportunity to participate in the United Church of Canada's   40 Days of Engagement on Anti-Racism, as part of a group. The 40 Days will be a time of rich learning, reflection and action.
This program will take place from Tuesday, October 11 to Friday, November 25, 2022. The exact date and time for the weekly sessions will be determined by consensus, based on the participants who register.
Facilitator-led study groups will convene weekly to deeply engage with the stories as they are posted through the 40 days. Participants will connect with the same group and facilitators to foster conversations built on trust and continuity. These groups will be assigned based on participants' self-identifying as: White, Indigenous, Racialized or Bi-Racial.

Participant Profile: 
Have a demonstrated commitment to, and engagement in, The United Church of Canada (locally, regionally and/or nationally)
Be committed to journey with the United Church of Canada towards becoming an anti-racist church
Willingness to speak to United Church groups about the experience and its impact
To Express Interest
Complete this Formstack registration. 

If you questions or wish to have more information, please contact Sarah Williams, Network Coordinatior, at swilliams@united-church.ca.