The pandemic is not over until it is over for everyone.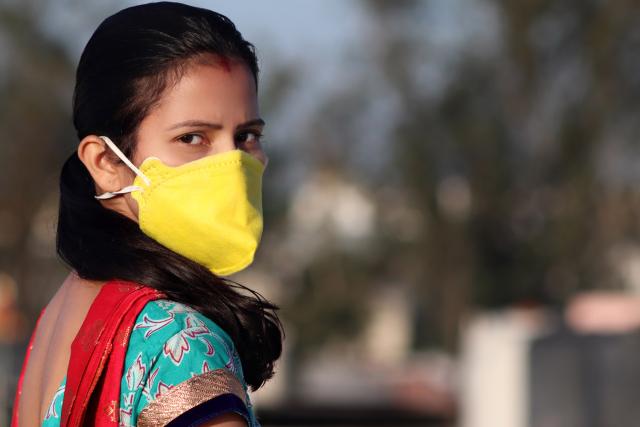 Credit: iStock.com/rvimages
Published On: June 28, 2021
As many Canadians begin to see the way out of the COVID-19 pandemic through vaccines, The United Church of Canada is adding a vigorous advocacy campaign to its COVID-19 Global Response and continuing to ask people to financially support global partners dealing with the ongoing pandemic. ACT Alliance, a global coalition of churches, notes that Global South nations will reach herd immunity levels only in 2024, if ever.
The new chapter of the COVID-19 Global Response appeal asks people to
advocate with the Canadian government for more vaccine sharing
donate to the ongoing appeal
show solidarity by buying a vaccine for someone in the Global South
Donations to the appeal support our partners as they respond to the increasingly devastating impact of COVID-19 in communities they serve with food, PPE, shelter, income generating activities, and more.
Last year, the people of the United Church raised $260,000 to support Mission and Service partners responding to the pandemic. This year, through the Canadian interfaith initiative, Love My Neighbour, people can also buy a vaccine in addition to sending a letter to their member of Parliament and the prime minister asking Canada to share a greater proportion of its surplus vaccine stock.
At the end of May, Moderator the Right Rev. Richard Bott wrote to Prime Minister Justin Trudeau urging the Canadian government to "exercise principled leadership to improve vaccine access for people without immigration status and for low-income racialized communities here in Canada, and to take bold action to ensure vaccine access and equity globally," adding "it is a moral and ethical imperative to ensure that people everywhere will be safe from the disease." This will require our collective extended efforts stretching into the months ahead. (See the Moderator's letter and an e-mail template to write your own on our vaccine advocacy page.)
This virus threatens every aspect of people's lives, amplifying inequalities, destabilizing communities, and reversing progress made on the sustainable development goals in the past decade. There is no time to waste. Individual voices and individual support count. The pandemic is not over for anyone until it is over for everyone.