The ecumenical community calls on the Canadian government to oppose Israel's planned annexation of Palestinian territory.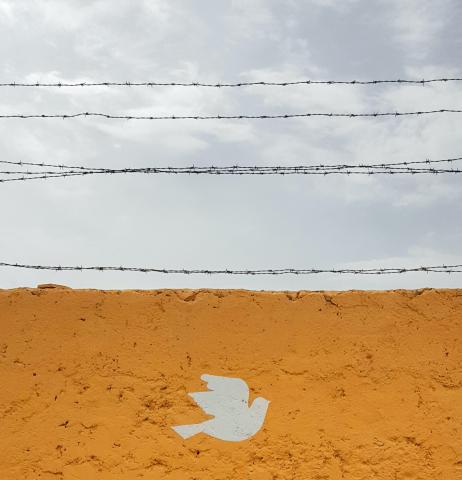 Credit: Hasan Almasi, Unsplash
Published On: May 27, 2020
"The choice is to acquiesce in the face of significant, sustained human rights violations, or to join with those who condemn and work to end those violations. Our choices define us as people and nations." 
Together with leaders of Canadian churches, ecumenical organizations, and church-related organizations and networks, The United Church of Canada has written to the Hon. François-Philippe Champagne, Minister for Foreign Affairs urging Canada to comply with international law by publicly opposing the government of Israel's plan to annex occupied Palestinian territory.
In the letter, the signatories call on Minister Champagne to work with the European Union and other like-minded allies to take action regarding increasing violations of Palestinian human rights and international law. The full letter is available under Downloads, below.
We encourage you to write your own letter Minister Champagne and copy your Member of Parliament echoing these calls. Find your MP on the Government of Canada website.
Please consider also to taking action to uphold the rights of children in the West Bank. Despite health risks related to COVID-19, the number of Palestinian children in Israeli military detention has increased recent months. Join your voice in calling for the release of these child prisoners by visiting Israeli Military Detention—No Way to Treat a Child.
Downloads