Bill C-81 represents significant progress in making Canada fully inclusive, but could be strengthened.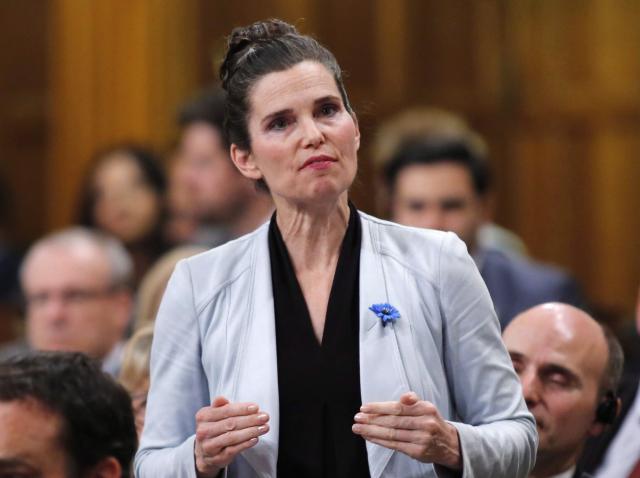 Kirsty Duncan during Question Period in the House of Commons on May 31, 2018.
Credit: The Canadian Press/Patrick Doyle
Published On: July 6, 2018
When the apostle Paul speaks about the church as the body of Christ, he reflects that "to each is given the manifestation of the Spirit for the common good" (1 Corinthians 12:7). The United Church is committed to becoming an open, welcoming, and accessible church, and to affirming people of all abilities.
The United Church welcomes Bill C-81, the proposed Accessible Canada Act, which had its first reading on June 20, 2018. The bill was developed after "extensive consultation with Canadians with disabilities," and aims to "identify, remove and prevent" accessibility barriers in areas that fall under federal jurisdiction.
"Bill C-81 is the strongest federal disabilities-related legislation in Canada so far," says Tracy Odell, a member of Knob Hill United Church in Scarborough, ON, who lives with a disability. Tracy is glad to see the bill's emphasis on implementation and enforcement; however, she notes that the legislation could be improved with a timeline for implementation and a federal body to respond to accessibility complaints. Read more of Tracy's personal take on the Accessible Canada Act in her blog post.
Members of Parliament are often back in their ridings during the summer months; consider contacting your member of Parliament and ask them to support this legislation. Ask your MP to call on Kirsty Duncan, Minister of Science and Minister of Sport and Persons with Disabilities to continue to collaborate with Canadians with disabilities and their allies to improve Bill C-81.
The United Church continues to advocate for the rights of people with disabilities. Join the church in supporting immigration that includes people with disabilities.
For more information, contact: