Before making any decisions about staffing, please contact your regional council.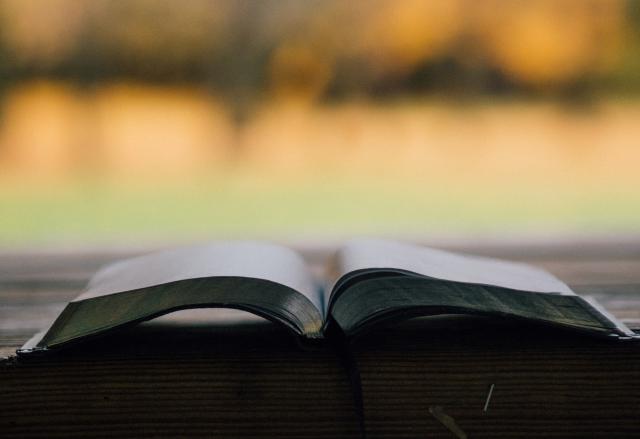 Credit: Photo by Aaron Burden on Unsplash
Published On: March 23, 2020
Grace and peace to you as we live in to the reality of being the Church Scattered.
These are times when the anxiety levels of people are high, and the essential services provided by ministry personnel are in great demand. Ministry personnel have been offering pastoral care through various media, paying careful attention to those who need critical care. While they have been taking precautionary measures as they offer support to the very sick and those who are dying, let us make every effort to offer them support. Thank you!
To this end, congregations are encouraged to make every possible effort to retain the minister in their paid accountable position. Please recognize that to lay off a minister means a void is created: no pastoral care through telephone calls or FaceTime chats, no meetings via Zoom, no visits to critically ill or dying congregants, no funerals. In a time of so many moving pieces, we want the certainty and calm assurance of our ministry personnel in the local setting. We draw attention to The Manual, section G.4.2.4, in which ministry personnel remuneration has the first draw on financial resources.
With in-person worship being suspended and rental incomes stopped, the reality is that some communities of faith may be faced with financial concerns sooner rather than later. Before making any decisions about staffing, contact your regional council to explore options.
Please also note that the General Council Office will soon make an announcement about a revision of the due dates for the denominational assessment. This would change the timeline for another call on the finances of the community of faith. Consideration is also being given to providing an emergency loan fund. Details and criteria are being developed. We have also confirmed that most congregations will qualify for the government employer assistance announced recently. No details are yet available
Before any decision is made with respect to the continued employment of your staff, here are some checkpoints:
Consult your regional council office. They will work with you to identify financial resources on the pastoral charge that can be redirected to meet the responsibilities and to identify any measures available to temporarily cut expenses and free up resources to meet these needs.
Take advantage of the Government of Canada's newly announced three-month wage subsidy of 10 percent (up to a maximum subsidy of $1,375 per employee and $25,000 per employer) through reductions in income tax withholdings.
Consider alternative methods of continuing local givings.
Use job-protected statutory leaves in areas that are under states of emergency. These leaves include

people required to self-quarantine
caregivers of people who are ill
parents who must stay home with their children
If it becomes necessary, staff may be placed on a "job protected leave" for up to three months. Consideration is being given to how and what benefits might be continued. Further details on this later this week.
Circumstances are changing hour by hour. If the decision is made that staff members must be laid off, then strict labour standards have to be followed. Take no action without making that call to your regional council office, and check this website for updates and further advice as they are available.
May the Holy Spirit continue to guide you as you reveal Christ in new ways, sharing the good news that we are not alone!
The Reverend Alan Hall, Executive Officer Ministry and Employment
General Council Office