Guidelines and practices to consider when reopening churches are now available.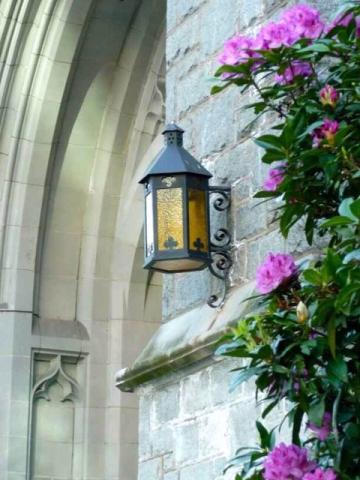 Credit: C. Kutchukian/The United Church of Canada
Published On: May 7, 2020
As businesses are gradually being given the green light to open, church boards are also looking to throw open their doors. However, they will be opening to a new normal. The answer to whether or not to reopen: "It depends, and it will change."
Reopening Churches during COVID-19, a new section on the COVID-19 page, is an initial list of things for church boards to consider in consultation with their regional councils on when and how to gradually to restart congregational activities and welcome back tenants.
The situation varies across the country. Church boards need to check public health directives and initially will need to change many of their in-person worship practices because social distancing will be with us for a while. Baptisms and communion will need to be individualized, coffee hour may be bring-your-own-beverage-and-mug, and even congregational singing may be curtailed.
Reopening once tenants can return will likely entail new cleaning protocols and the ways in which people use the building. Until a vaccine is available, COVID-19 may ebb and rise through communities in waves, throwing churches into an open-and-close pattern. Communities of faith will need to prepare and convene a committee or person to manage the unpredictable cycle.
Nevertheless, communities of faith can take heart. Who would have thought even a few months ago that so many would move to online worship and giving, many services attracting more people online than formerly in the pews? Communities are caring for one another, feeling vulnerable and strong at the same time.
Reopening Churches will be updated regularly, but church boards still need to check local regulations and direct any questions to their regional council. Moreover, let us not lose what has been gained by venturing into the online world. For many it will continue to be the way they connect with communities of faith. God's mission always finds a way to spring forth in a crisis.