Indigenous young people are invited to enter an art contest for Messenger, the newsletter for the National Indigenous Council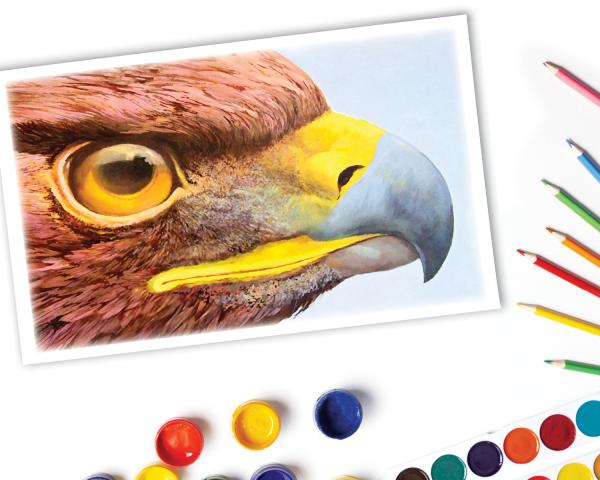 Published On: April 30, 2021
We would love to show off your artistic talent! Create an image of an eagle that we can use either as the main image for the newsletter, or as artwork within it.
To be eligible, you must identify as Indigenous, be between the ages of 15 and 25, and reside in Canada.
All submissions must be original, and accompanied by a signed consent form. If you are under 18, you will need to get the consent form signed by your parent or guardian. (See below for a downloadable version of the consent form.)
The Messenger logo contest winner and 2 runners-up will receive great prizes:
Grand Prize: $500 gift card (your choice of Wal-Mart, Best Buy, or Amazon)
Two runners up: $200 gift card (your choice of Wal-Mart, Best Buy, or Amazon)
The winning artwork will be used in Messenger as the main image with our title. The runners-up may be used in Messenger and other Indigenous Ministries and Justice publications.
The contest closes June 14, 2021, and members of the Elders Council will choose the winning artwork.
Send us your original artwork or a high-resolution photo or scan. (If you send a scan or photo, we may need to contact you to get a better-quality copy.) All original artwork will be returned to you.
Please send your submissions to our Indigenous Youth Programs Coordinator
Springwater Hester-Meawassige
Youth Leadership Coordinator
shester-meawassige@united-church.ca
416-231-7680 x4063
1-800-268-3781 x4063
By mail:
Indigenous Ministries and Justice
The United Church of Canada
3250 Bloor Street West, Suite 200
Toronto ON M8X 2Y4
Downloads