Communities of faith are strongly encouraged to avoid even small gatherings.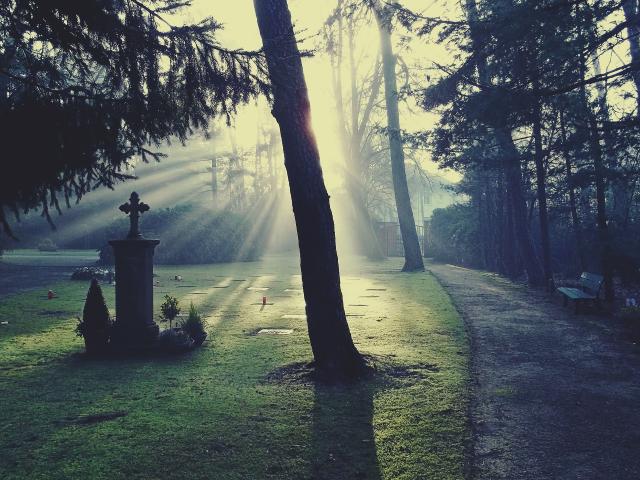 Credit: Image by Joggie from Pixabay
Published On: March 24, 2020
Our United Church Creed reminds us that "In life, in death, in life beyond death, God is with us. We are not alone. Thanks be to God!"
The church has long been a place where we gather not only for regular worship but also to celebrate key moments of life: baptisms, marriages, and funerals. At the present time, however, health and government officials are requesting we restrict the size of public gatherings. Baptisms and marriages are key celebrations many are delaying until they have a chance to have that celebration, in the context of our faith tradition and in the company of family and friends.
Funerals may initially seem different to us. We are accustomed to having them happen quite soon after a person has died. But in the present time I encourage you also to be willing to delay this important event—important for us as individuals and important in our faith tradition. A funeral is an opportunity to do two things: first, to remember and give thanks for the life of the person who has died, and second, to think about what our faith tradition says to us in the face of death. Funerals are times when we gather—as family, as friends, and as a community—to do these two things. Given the importance of coming together—to remember, to give thanks, to reflect about our faith—please consider delaying funerals until we are able to gather, as a community without restrictions on the size of our gatherings.
I recognize that where a body is to be buried, there is a need to act relatively soon after a death. In that case there could be a committal service at the graveside for close family members (always keeping in mind the physical distancing precautions), with a celebration of the person's life afterwards when we are again able to gather freely. I ask you to think very carefully about the risk inherent in even a committal service with a small group present; none of us wants to damage another's health. We may need to focus on pastoral care without liturgical support. In those situations where a body has been cremated, there is no impediment to delaying the service. By having the funeral service later, we make it possible for all who have known and loved that individual to come together—to remember, to give thanks, and to reflect.
We are living in a time that is new to us, and it calls us to new approaches to things that are very much a part of our lives, including many well-loved traditions and practices. Let's all remember that God is with us. We are never alone. Thanks be to God.
The Right Rev. Richard Bott
Moderator, The United Church of Canada