The pandemic is not over until it is over for everyone.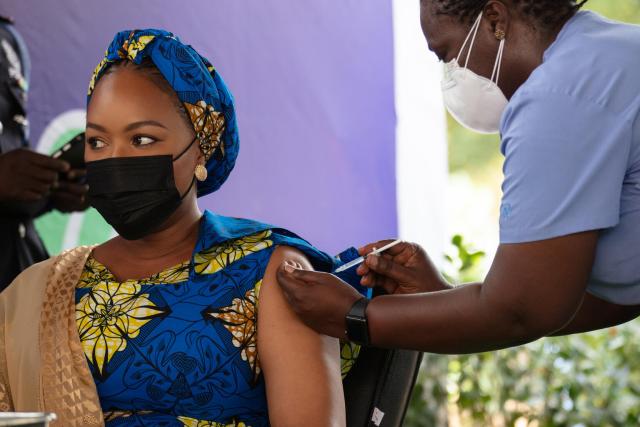 Credit: © UNICEF/UN0423174/COVAX/Francis Kokoroko
Published On: July 15, 2021
The Pay it Forward part of The United Church of Canada's campaign in support of global partners, encouraging people to buy a vaccine for someone in another country, will now be matched by government funds.
Pay It Forward is part of the church's COVID-19: Global Response. Now in its second week, the campaign urges people to advocate, donate, and buy a vaccine to be administered in the Global South, where pandemic-related suffering continues to increase. Pay it Forward offers the chance to buy a vaccine for just $25 for someone in a country where vaccines are in short supply and are distributed through UNICEF's networks.
Advocacy efforts are getting results. This week, the Canadian government announced that 17.7 million doses of the Oxford Astra-Zeneca vaccine will be sent as part of Canada's contribution to the international COVAX initiative to share vaccines. "At their June summit, Group of Seven (G7) nations pledged to donate 870 million vaccine doses over two years, but the the World Health Organization says that the world needs four billion doses this year alone and 11 billion doses to conquer COVID-19 globally. We must continue to advocate for more distribution and remove barriers so more countries can produce their own vaccines," says Patti Talbot, Team Leader, Global Partnership Program.
Donations will be distributed to the church's overseas partners for their ongoing work in food security, health, and education. "Many United Church partners are working in conditions we can't imagine, providing community care since the pandemic began and not letting up, despite the risks to their own health and safety," Talbot adds.
As the campaign notes, the pandemic is not over for anyone until it is over for everyone.