New edition effective March 1, 2021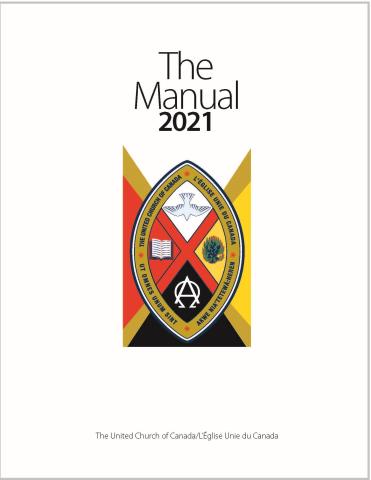 Published On: March 11, 2021
The Manual of The United Church of Canada, 2021 edition, came into effect on March 1, 2021.
There are two important changes to this edition, although the wording changes involved are relatively small:
The Basis of Union 10.0 has been revised to reflect the remit that passed to declare the Order of Ministry open to persons of all gender identities.
New chapter C-NIO has been added to reflect the constituting of the National Indigenous Organization by the General Council at its annual meeting in October 2019.
Most of the other changes are for editorial purposes or to refine the details of the denominational restructuring that were included for the first time in the previous 2019 edition. Recent changes are noted with "(2021)" in the margins of the new edition.
Those who would like a printed copy can buy one by contacting Leona Laundry at the First Dawn Eastern Edge Resource Centre, llaundry@united-church.ca.
French translation is currently underway, and we hope to have Le Manuel 2021 on the French-language website this spring.