United Church community ministries continue to serve forgotten and vulnerable people.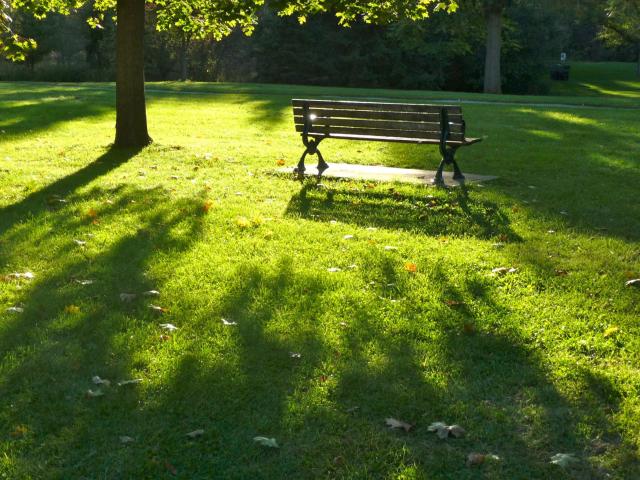 Credit: C. Kutchukian/The United Church of Canada
Published On: April 17, 2020
Scattered across the country, from St. John's, NL, to Victoria, BC, over 60 community ministries are supported by the Mission & Service of The United Church of Canada. These ministries serve the most vulnerable people in our society, providing basic needs such as food, clothing, shelter, advocacy services, and spiritual guidance.
Today, these ministries and their dedicated staff find themselves on the front lines of the fight against COVID-19, working tirelessly as they seek to meet increased demands with fewer resources. Stories of their work are being posted regularly, and more are coming; please check the COVID-19 page (or subscribe to our newsfeed).
In late March, Moderator Richard Bott and General Secretary Nora Sanders, met via Zoom with over 20 of these staff. They expressed their gratitude for the work of these ministries—ministries that are so urgently needed during this time—and they shared their desire to hear from folks on the front lines to get a sense of what they are doing and what these ministries want the church to know.
Community ministry staff shared how they are working to address the safety and health of their staff, as well as determining which programs and services they can continue to provide for vulnerable individuals during this challenging time. They reported closing drop-in centres, programs, and in-house meals—while working tirelessly to provide prepared and packaged food, and more, at a safe distance.
Volunteers reduced
Community ministries face monumental challenges every day as they try to find volunteers able to safely provide the services they are able to offer, having lost the vast majority of their dedicated volunteers, who are often over 65 years old and among those in high risk categories.
"Our costs have gone up exponentially to enable extra safety precautions for our guests (clients), our volunteers, and our staff, but our donations have gone down in both in-kind and financials as donors are worried about their own new realities. We are down about 80 percent of our volunteers due to health and safety concerns and have had to lay off 19 full-time employees (non-essential services) because of our finances. Our team is concerned if we are equipped to best serve those who come to us for help and about all the unknowns we're all faced with amidst this pandemic. We're doing the best we humanly can and trusting in God to keep us all going!" —Rev. Ron Dunn, Executive Director, The Downtown Mission of Windsor, ON
They are working hard to ensure that staff are sleeping and eating well, and self-isolating when needed. They struggle to purchase food in bulk and to streamline access to available food. Like all of us, they are using phone and electronic communications to keep in touch with their clients as much as possible. They work to provide some services online for youth and seniors, keeping day centres open for homeless and vulnerable people—deemed an essential service in some municipalities—all while maintaining a safe physical distance.
"We are working with a network of non-profit networks and focusing on sustaining our services and caring for those living in our social housing. We are working with housing partners and others, but it is overwhelming. There is raw anxiety in the community, and not all are dealing with that in the safest or healthiest ways." —Rev. Jim Hatherly, Director of Community Ministry, First United Community Ministry Society, Vancouver
New demands, less money
Long-term finances are a real concern. Community ministries are aware of the challenges being faced by congregations and know that offerings are limited, and they hope that a federal subsidy for charities similar to the one for small businesses is coming.
Deep concern was expressed for the very real possibility of burnout for the few remaining volunteers. While most staff are working remotely, ministries worry about how long they will be able to employ staff.
"We are seeing warning signs of depression and anxiety, both among staff and the young women and children we serve, and are concerned for them." —Ekua Asabea Blair, Chief Executive Officer, Massey Centre, Toronto
Some community ministries reported being asked to provide things they don't normally offer. They are purchasing cell phones for vulnerable people as a way to keep in touch and offer supports, including information about COVID. Some continue to provide harm-reduction supplies and sanitary supplies.
"We are being asked to do things we wouldn't typically do; churches and other organizations that offer food banks have closed, and we have been asked us to run emergency food banks." —Glynis Quinn, Executive Director, Oak Table Community Ministry, Winnipeg
"We've closed our doors but have shifted some services to remote options. The provincial jail is trying to get folks out if possible, which has meant a huge influx of women coming out with no housing and no necessities—so we are working on solid reintegration plans, food cards, accommodations in hotels, cell phones to keep connected, and providing access to information about COVID." —Ashley Avery, Executive Director, Coverdale Courtwork Society, Halifax
Alternatives to tent cities
A number of our community ministries also provide housing units for tenants and shelter for homeless people. They are working with local and provincial housing providers on protocols, and facing health challenges of people who are homeless or in shelters, rooming houses, and tent cities. Self-isolation is a privilege accorded to few people in these communities.
"Tent cities are opening up again, which shows how badly behind we are in all provinces in providing real housing for vulnerable. We recognize that it is hard for vulnerable people to process 'self-isolation,' as they have always felt isolated and vulnerable. The need for housing and support for people with addictions and severe mental health issues is even more critical than ever." —Rev. Julianne Kasmer, Chaplain, Our Place, Victoria
Community ministry staff worry about the people they serve with lockdowns of neighbourhoods and parks closed. And they are overwhelmed, dealing with the raw fear in their communities, knowing not everyone has the resources to cope with that fear.
"Providing online services like congregations are doing is not an option for the community we serve. We are worried about our people. With Toronto closing all parks, we worry how this will impact the homeless." —Rev. Evan Smith, Community Minister, Toronto Urban Native Ministry, Toronto
Like those in congregational ministry, community ministries are working tirelessly to provide as many services as possible, working to find ways to connect and provide ongoing support.
"Our programs were put on hold, but we set up a network to ensure that people did not become isolated at home. Groceries and medication are being delivered to those who cannot leave their apartments and who are experiencing financial difficulties. Teens are connecting on a new social media platform, and the word is spreading, with foreign students and Canadian seniors now requesting assistance from the Bon Voisin - Good Neighbour Network. And all are sharing stories of hope through Projet Amal on the MCM Facebook (Amal means hope in Arabic)." —Rev. Paula Kline, Executive Director, Montreal City Mission, QC
They are keenly aware, as are the people in their communities, that while all levels of government are responding to the COVID-19 virus, never before have such measures been taken to address the social injustices of homelessness and poverty so rampant in urban and rural communities in Canada.
The conversation was appreciated, as it encouraged community ministries staff and helped them to know they are not alone. They also received tips they could pass on to their colleagues to try to improve their own procedures based on the successes of what others have tried.
General Secretary Nora Sanders closed with words of gratitude for the front line staff and volunteers, encouraging them to stay safe: "I am sobered and inspired by what you are all doing. I know it feels like you're not doing enough, but you are each doing your best."
The church is encouraged to hold these ministries in prayer in the months ahead. For those who are able, feel free to reach out to a community ministry in your region and ask how you can best support them in their life-giving, live-saving work.
"Thank you for remembering that community ministries are the United Church on the front lines at this time."
The Moderator has written a prayer focused on community ministries, available on his Facebook page.
Downloads