The United Church celebrates International Development Week by lifting up stories of Canadian and global Mission & Service partners.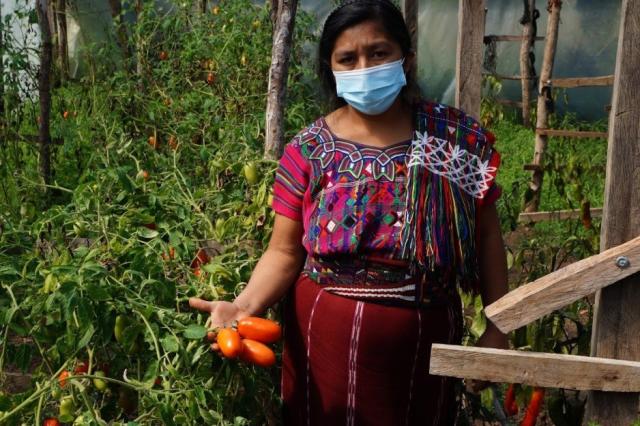 Through an agricultural and food security project, women see improvement in the quality and abundance of vegetables. This project is supported by the United Church and the Guatemala Conference of Evangelical Churches.
Credit: Guatemala Conference of Evangelical Churches
Published On: January 25, 2021
In Canada and across the world, the United Church and church partners are actively engaged in initiatives that lift people out of poverty, offer sustenance and support to those in need, and care for God's creation. Our faith makes us natural partners in sustainable development. 
During February 7‒13, the Government of Canada, humanitarian organizations, and communities will be celebrating International Development Week across Canada. This year's focus will be the five pillars of the Sustainable Development Goals: People, Planet, Prosperity, Peace, and Partnership and features the United Nation's Sustainable Development Goals (SDGs). At the core of the UN's 2030 Agenda for Sustainable Development, the SDGs are a shared plan for building build a brighter global future for people and the planet by 2030.
Join us as we share stories from across the church about our collaboration with Mission & Service partners in work that addresses poverty, hunger, climate change, justice and peace, health, and education on a global and local scale.
Follow United Action for Justice's Facebook page and the Round the Table blog for more information on how your community of faith can learn more, participate, and #goforthegoals!
Sustainable Development and the Sustainable Development Goals
What Is Sustainable Development?
Sustainable development meets the needs of present generations without compromising the ability of future generations to live whole and healthy lives. Sustainability takes into account short- and long-term impacts on the environment and peoples directly affected by development initiatives.
Sustainable development calls for the world to join together in efforts to build an inclusive, just, sustainable, and resilient future for all peoples and all creation.
What Does Sustainable Development Look Like?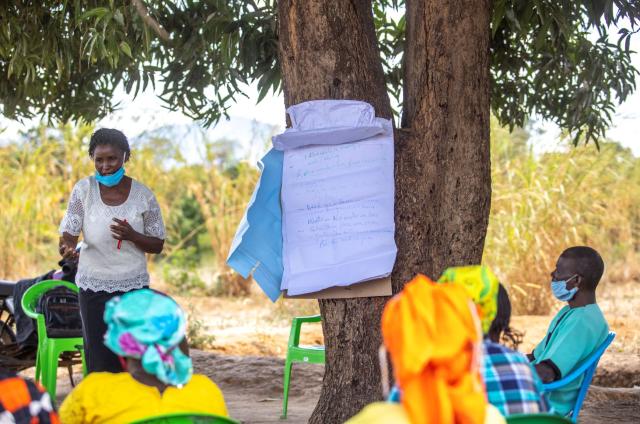 Agriculture and livelihood training in Tharaka Nithi, Kenya, supported by the United Church, The National Council of Churches of Kenya, and the Canadian Foodgrains Bank. The conservation agriculture project supports rural smallholder farmers.
Credit: Mwangi Kirubi
Sustainable development
improves the lives of everyone everywhere
eradicates poverty in all its forms
promotes sustainable, inclusive, and equitable economic growth
fosters equitable social development and inclusion
promotes integrated and sustainable management of natural resources and ecosystems
actively seeks to do business differently, involving all of society—the private sector, government, and civil society
acknowledges Earth's resources are finite, and cares for living Creation
How Can We Get There? The SDGs
The United Nations has developed a roadmap to achieving sustainable development by naming 17 Sustainable Development Goals. The UN calls on all nations to do their part to achieve the goals. Individuals, wherever they live, can also make an important contribution. Sustainable development and the SDGs are further explained in this UN video.
What Does Sustainable Development Mean to The United Church of Canada?
Our faith inspires us to be active participants in healing a torn and broken world. In A Song of Faith, we sing:
God transforms,
            and calls us to protect the vulnerable,
            to pray for deliverance from evil,
            to work with God for the healing of the world,
            that all might have abundant life.
We sing of grace.
The United Church believes right relationships are central to the nature of God and that the Spirit calls us to live in relationships reflecting Christ's character of justice and love. Additionally, A New Creed calls us to live with respect in Creation, to love and serve others, to seek justice and resist evil. These central commitments of our faith resonate with the SDGs.
The church works with over 100 partners in God's mission around the world engaged toward deep changes for just economic and social systems and a world transformed by love. The daily work of many United Church Mission & Service partners embody sustainable development and the SDGs.
For More Information
Thi Van Hoang
Program Coordinator, Sustainable Development and Humanitarian Response
thoang@united-church.ca
416-231-7680 x2758
1-800-268-3781 x2758