Camp folks committed to staying in touch and bringing camp to campers this summer.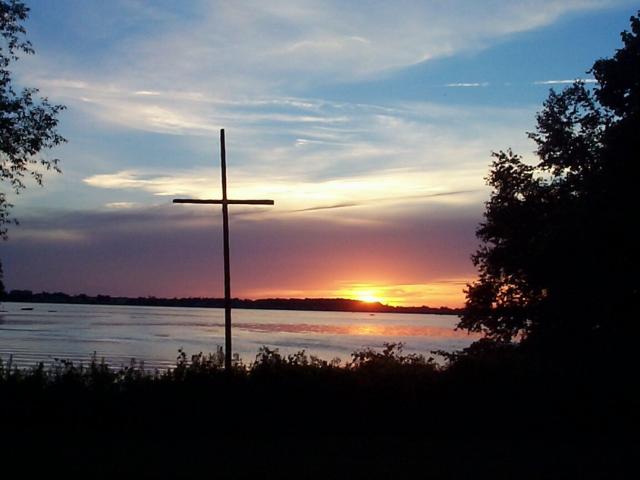 Credit: Scugog Lake Camp
Published On: May 13, 2020
On the evening of May 6, 2020, Moderator Richard Bott and General Secretary Nora Sanders met with over 61 staff and volunteers from 35 United Church outdoor/camping ministries, along with a few staff from the regional and General Council offices.
People shared the many creative and positive ways they are working to ensure that the overwhelming joy of camp will continue in some way despite the COVID-19 pandemic—for campers, parents, staff, counsellors, leadership-in-training youth, as well as those who attended camp years ago.
Working with provincial governments and local health services, camps are finding ways to build community while maintaining physical distance and ensuring the safety and health of all.
From virtual campfires, online vespers, live and recorded video messages from staff to campers, and camper pen-pal mailing using Canada Post, to virtual camp, camp-in-a-box, and camp-on-wheels, these inspiring and passionate folk are faithfully serving their local communities.
Construction, maintenance, and property needs will be tackled by many camps this season, with some youth staff and volunteer work crews. Day camps may be provided by some following guidelines allowed in each province and following strict cleaning protocols.
Many camps are offering resources to local churches, with staff offering to lead children's time. One camp is working with their local health unit to allow the camp to host migrant workers during the summer.
Many camps are celebrating their 50th, 60th, 70th, and even a 96th anniversary this year, and they are wisely using this time to renew and strengthen their connections with staff, local churches, and local communities. While many have lost revenue from spring programs and expect additional loss from cancelled summer programs, they are not letting that stop them.
While losing in-person connections for close to 20,000 children and youth is heartbreaking for everyone, especially for those from vulnerable homes and for LGBTQIA2S+ youth, camp folks are committed to doing all they can to stay in touch and bring camp to campers this summer.
As Mat Whynott, Director of Sherbrooke Lake Camp and one of the founders of the Outdoor Ministries Institute shared, "It's a time of fear but also exciting for the possibilities. It's our summer to make ours!"
At the close, Nora Sanders said, "I've heard loud and clear that whatever camps do this year, you know you are laying the groundwork for the future."
The Moderator expressed his deep appreciation and thankfulness to everyone offering leadership at camps for "continuing to be the creative people you are, and for bringing the joy that is needed." He closed with these words, followed by prayer:
You've given me a lot of hope tonight. Even in the midst of all we're hearing bout COVID-19, and the many moments of frustration of working from home with kids at home, I know that what you offer is absolutely vital and my prayers continue to be with you. I am certain outdoor ministries will continue to be one way our children connect with God. Thank you for all you do, and all your teams do.
Jordan Sullivan
Ministry Partnership Animator