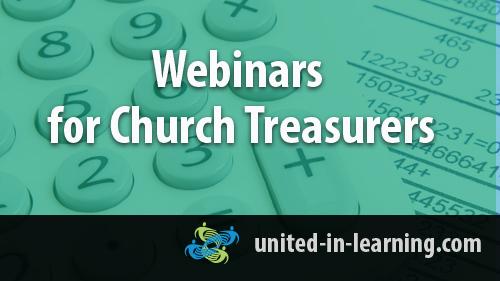 Event Date: September 22, 2021 from 7:00 pm EDT to 8:30 pm EDT

Online
Body
These programs have proven so popular that we've invited Eric and Clyde back monthly this fall to keep us up to date on the latest news and advice for treasurers.
Each session will provide information that's current as of the day of delivery. Since government programs continue to change as we move through the pandemic, be sure you stay up to date on the things that could make a difference to your church and ministry.
We've changed the title of this series in the sincere hope that the pandemic will be (mostly!) over by fall 2021 but that treasurers will still find things they need to talk about together! The series is open, of course, to anyone interested in church finances―you don't need to be a treasurer to find it helpful.
For more information
There is no need to pre-register. See United in Learning for more information and the Zoom link.