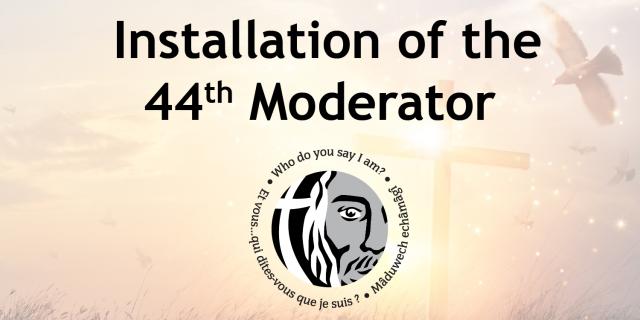 Credit: The United Church of Canada
Event Date: August 7, 2022 from 4:00 pm EDT to 6:00 pm EDT

In person
Body
General Council 44 and Canadian Memorial United Church invite you to the installation of the 44th Moderator of The United Church of Canada: 
Sunday, August 7, 2022 at 1:00 p.m. PDT / 4:00 p.m. EDT / 5:30 p.m. NDT 
Attend in person: Canadian Memorial United Church, Corner of Burrard St. &, W 15th Ave, Vancouver, BC
Watch online: YouTube Livestream
The program for the service can be found in the Downloads, below.
Clergy attending in-person (or online if you like!) are invited to robe for this worship service, which kicks off the triennium that will end with the 100th Anniversary of The United Church of Canada.
Downloads