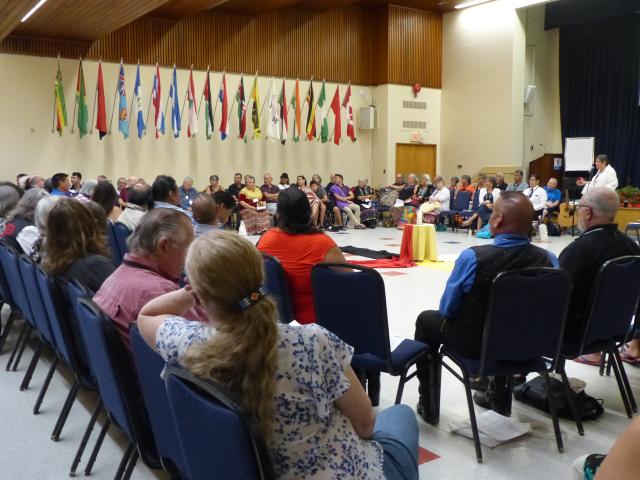 Credit: Sara Stratton
Event Date: November 24, 2022 to November 28, 2022

In person
Body
This gathering is for Indigenous Minsters and non-Indigenous Ministers serving Indigenous Ministries in Ontario and Quebec. We are also inviting individuals who are interested in pursuing leadership with the United Church to participate in two days of Discernment.
November 24: Ministers arrive
November 25: Healing Circle with Elders, arrival for Discernment Weekend participants
November 26: Discernment Day #1 (everyone)
November 27: Discernment Day #2, plus Boundary Training. Departure time by 2:00 pm.
Location: Five Oaks Centre, Paris, ON. Accommodation and travel will be provided.
November 28: Special Gathering for new Indigenous Ministers
Location: Toronto (location TBC)
For more information, please contact Tim Hackborn, Office of Vocation Minister, at thackborn@united-church.ca. To register, please contact Liz Villegas, Administrative Assistant at General-IMJ@united-church.ca.