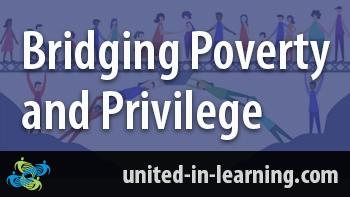 Event Date: April 27, 2022 from 1:00 pm EDT to 3:00 pm EDT

Online
Body
What if our response to poverty went beyond charity? What if we grew intentional friendships with neighbours living in poverty?  What if your church community could start a ministry that will make a tangible impact on poverty in the place you live? Explore how this can happen in weekly gatherings of food, fun, and storytelling while learning together how to Bridge Poverty & Privilege.
The people of Bedford House Community Ministry and Bridges Peterbrough have grown a grassroots response to our community's pandemics of poverty and isolation. After five years of experimentation, evaluation, and adapting to the lessons learned - we are excited to offer you and your community of faith - the Bridging Team model.  (1min YouTube video)
We invite you into a six-week journey as a learning community to:
Explore the theoretical framework of the Bridges Out of Poverty workshop (four causes of poverty, hidden rules of middle-class, how efforts to help can hurt, etc.).
Learn how the United Church- sponsored social innovation of Bridging Teams have applied the Bridges theory in a life-changing experience (using the spiritual practices of Hospitality, Dignity, Curiosity).
Have some fun learning together and explore how to best apply/adapt the model in your own community. 
Bridges Out of Poverty offers an educational framework that is transforming communities across North America and beyond. This program is successful because it puts the under-resourced people it seeks to assist in the driver's seat.
Through Bridging Teams, small groups of citizens from all walks of life collaborate to support the life journey of under-resourced individuals and their families. Low-income team members are recognized as the lead problem-solvers. Middle- and upper-income team members bring their curiosity, community connections, and life experience to the table. Together, they meet weekly in a facilitated small group experience of Food, Fun, and Storytelling.
Dates
Six Wednesdays: April 27 to June 1, 2022  1:00-3:00 pm EDT / 10:00 am - noon PDT
Cost
$184.99  Cost should not be a barrier to participation; bursaries are available.
More information
For more information and to register, visit United in Learning.