A giving program with support and coaching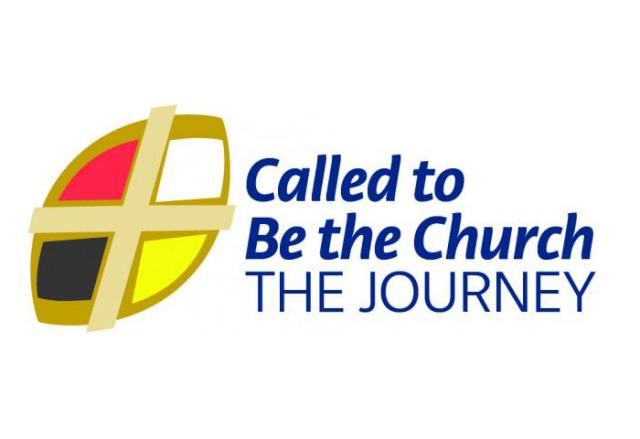 To nurture spiritual growth and develop good stewards, a community of faith needs to regularly invite members and participants to intentionally and prayerfully consider their generosity, and encourage people to consider increasing their giving.
As part of the stewardship life of your community of faith, the United Church's annual giving program, Called to Be the Church, provides all the resources you need to hold a successful annual giving program.
Why should communities of faith do it?
Good things happen when a church focuses time, energy, and money on others—it stimulates generosity and creative thinking that will enliven your community of faith. Carrying out a giving program annually lets everyone know your church has a vision that is bigger than just keeping the doors open. With God's mission and our gifts, all things are possible!
What's included?
The Program Guide, Planning Workbook, Quick Start Guide, and Worship Sampler can be downloaded from the bottom of this page.
The 2022 edition will be available in late October 2022. 
How does it work?
You choose! 
Do It with Us: Module 2
Module 2 provides support and coaching for you to run a successful giving program.
Each regional cohort is limited to three communities of faith.
Bring your Giving Team of three or four people, plus the minister or key lay leader if you don't have a minister. (This is the team that will implement the Giving Program in your community of faith)
Join the regional cohort for one online session to begin planning your program.
Meet one-on-one with a trained Stewardship Animator for ongoing support and coaching.
Do it!
Celebrate your success!
or
Do It Yourself
See The Giving Program—Do It Yourself page for everything you need.
What's in it for communities of faith?
Personal coaching and support with a trained Stewardship Animator to hold a successful giving program and achieve your stewardship goals.
Build relationships with other communities of faith across your region.
Participants receive a 15% discount on all stewardship resources from United Church Bookstore. A promo code will be given to participants at the online sessions.
How do communities of faith sign up?
To find out when Module 2 is coming to your region, please contact us.
Contact us
For more information:
Downloads