Your generosity through Mission & Service shines a light of hope, peace, joy, and love every day.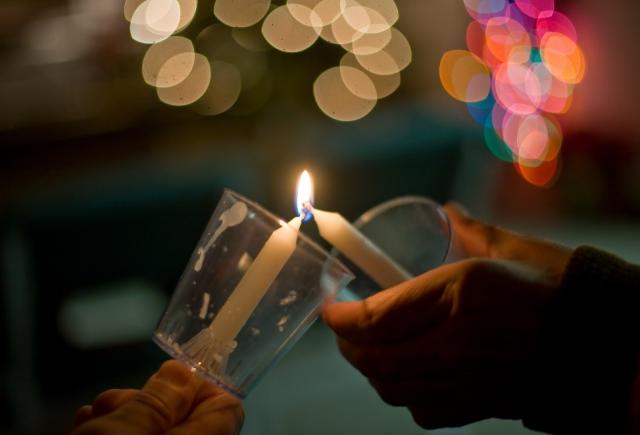 Credit: Geoff Duncan/Lightstock
Alone at Christmas
David shares what your support means to him
Christmas is one of the loneliest times of year for David. In a series of tragic accidents, David lost his wife and children. And when it seemed things couldn't get any worse, life got even more painful.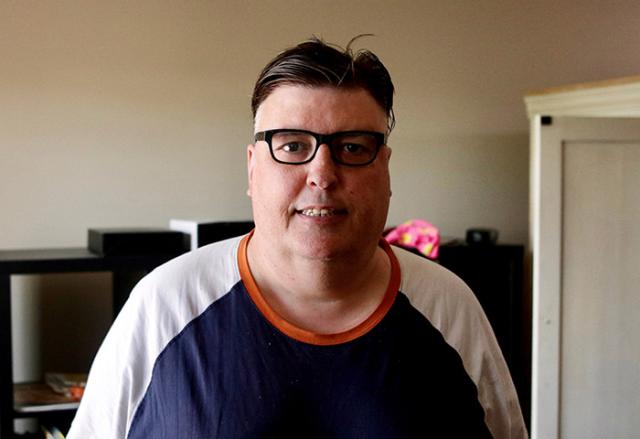 Christmas is a hard time for David without his family.
Credit: Bissell Centre
"Ten years ago, my wife and I were living our dream, running a successful catering business in Vancouver. But that was before a drunk driver took my wife's life," says David.
And that was just the beginning.
"The heartbreak was still fresh for me when, six weeks later, a work accident claimed the life of my 23-year-old son. In the blink of an eye, he was gone. A few months later, I got a call that my daughter's car had veered from the road. By the time she was found, she'd frozen to death."
In five months, David's entire family was gone, and he turned to substances to numb the pain.
"My rock-bottom came when I was arrested for carrying drugs. In jail, I had a lot of time to think about the man I wanted to become. I knew I needed to make some huge changes if I wanted to be happy again and become the man my beloved wife and kids knew me to be."
The Bissell Centre―supported through your Mission & Service gifts―was the first place David went to when he was released.
"The staff greeted me with kindness. Instead of judging me, they  welcomed me and handed me a warm plate of food. The staff told me about their mental health and housing support programs, and I was blown away. For the first time, I realized that I didn't have to rebuild my life alone," he says.
Please make a special gift this Christmas. Your support lets people who suffer unimaginable loss know they aren't alone.
Shine a Light
HOPE: "I have newfound hope and a proper foothold to help propel me into a more prosperous future." ―Jesse
PEACE: "I wanted a country that could hold me and hug me my whole life long. I found it in Canada." ―Arwa
JOY: "I have educated my children. I have progressed a lot. I'm no longer the way I was before." ―Margaret
LOVE: "I am in a safe, supportive environment. The staff are like family to me. They show up for you, and that's important." ―Aria
Thank you
You Bring Good News of Great Joy
Sarah Charters, Director of Philanthropy
Sarah Charters
When angels come on the biblical scene, the first thing they tell people is not to be scared. The Christmas story is no exception. In Luke's gospel, when the angel announces Jesus' birth to the shepherds, they begin, "Do not be afraid; for see—I am bringing you good news of great joy for all the people" (Luke 2:10).
For those we serve through Mission & Service, there's plenty to be scared of: where to find a warm meal and safe shelter; whether illness and addiction can be overcome; whether a vaccine might finally become available.
For these, your generosity through Mission & Service is good news that brings great joy.
Few of us think of ourselves as angels―after all, who is perfect? I know I'm not! But I do think that you and I can bring the quality of compassion into peoples' lives that diminishes fear and offers a glimmer of hope. And that's something. In fact, it's everything to people whose lives you impact.
From the bottom of my heart, I want to thank you for your generosity. You truly do bring hope, peace, joy, and love into peoples' lives.
Praying you and yours have a very Merry Christmas.
Education: The Greatest Gift You Can Give
Every child should have the right to learn. Your Mission & Service gifts support education in places where children don't learn. In these communities, access to learning is the greatest Christmas gift you can give.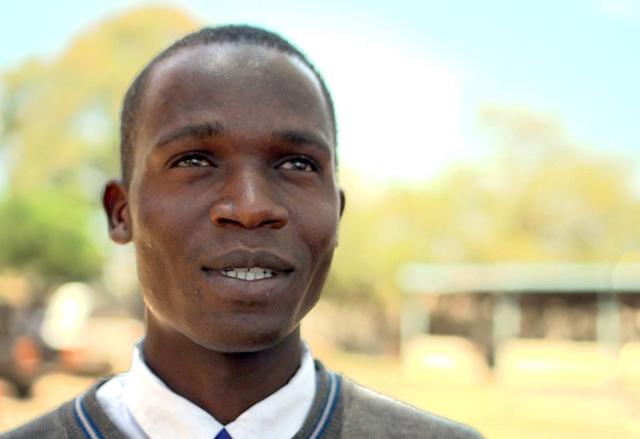 Your generosity helps Meshack attend school.
Credit: The United Church of Canada
Your generous support through Mission & Service means that children around the world can go to school thanks to partnerships with organizations like the Kenya Alliance for Advancement of Children (KAARC).
School fees, violence, child labour, and discrimination mean that too many children can't go to or stay in school. KAARC brings together child rights organizations to share information about children's rights, child protection, and child safeguarding and to support children in schools.
Thanks to your support, KAARC has established hundreds of child rights clubs in schools. One of these clubs helped Meshack through primary school. A bursary program helps him pay his high school fees, and child rights clubs at his school are teaching him how to be a positive role model.
"To start [going to] school was a problem. KAARC has helped me. They encouraged me a lot. They enabled me to start my primary school. Now I'm in high school," Meshack says. "The club is helping us a lot, too. They give us role models to teach us what is bad and help us be confident in whatever we are doing. I'm very happy."
Thank you for helping to break down barriers so every child can go to school regardless of who they are, where they live, or how much money they have.
Sharing Warmth on the Coldest Nights
Can you imagine sleeping in this trailer in the dead of winter with no heat―or worse? In some Canadian communities, there are no shelters to turn to or public transit to rely on. Too often, people suffer alone.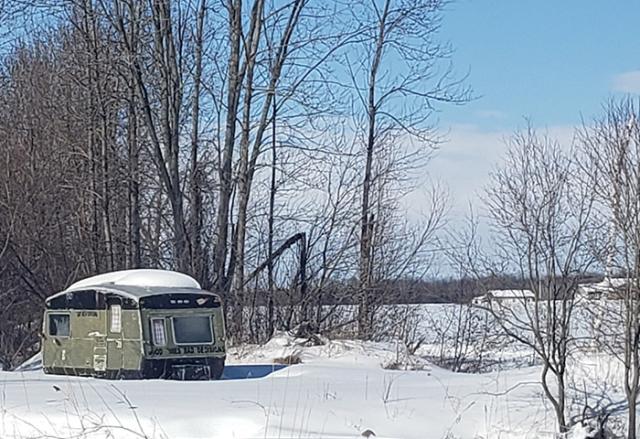 Credit: Trisha Elliott/The United Church of Canada
"We first saw the problem when we began delivering firewood. One person put a woodstove into an old camper to stay warm. It was definitely not safe," says Cathy Ashby, Executive Director at the House of Lazarus, a rural Mission & Service‒supported community outreach that offers food, clothing, and household goods to those in need. Ashby adds that she has found people sleeping in tents in late November and others who desperately try to heat their homes however they can.
Gary, a senior citizen, lives alone and is in poor health. He tries to keep warm by heating his house with wood. That's fine―until he runs out. Gary doesn't have a driver's licence, so he can't access social services in the city. Thankfully, a few months ago his doctor referred him to the House of Lazarus satellite location housed in a nearby United Church, where the Rev. Dan Hayward ministers.
"Gary would have starved or frozen to death without House of Lazarus intervening and getting him food and wood," the Rev. Hayward says.
Homelessness and a lack of adequate, affordable housing affects every community in Canada. The pandemic has made the problem even worse. As colder and colder temperatures roll in, your support is needed more than ever. Working together, we can ensure everyone has a safe, warm, and affordable place to call home.
Make a special Christmas gift through Mission & Service
Call 1-800-268-3781 ext. 2738
Mail a cheque:
Mission & Service
The United Church of Canada
3250 Bloor St. West, Suite 200
Toronto ON M8X 2Y4
Questions? Feedback? Let's talk. Give us a call or drop us a line at ms@united-church.ca . Follow us on Facebook.
The General Council Office of The United Church of Canada complies with the Canadian Council for International Cooperation Code of Ethics. The United Church is the first denomination in Canada to sign the United Nations' Principles of Responsible Investment. Charity number: 10810-2435-RR0003