Thank you for helping save and transform lives, inspire meaning and purpose, and build a better world.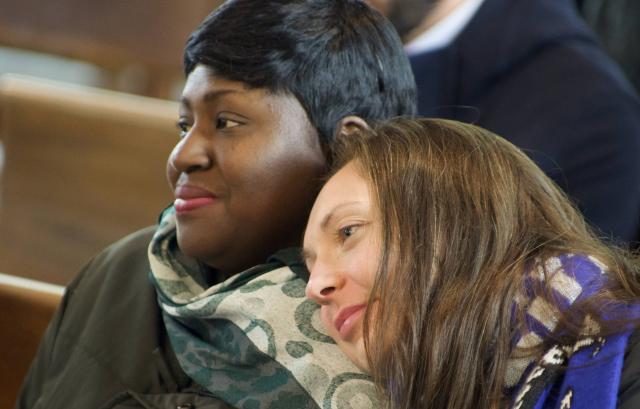 Credit: Simon Chambers/ACT Alliance
Thanks to your generosity, Mission & Service helps save and transform lives, inspire meaning and purpose, and build a better world in Canada and around the world. Every day.
Your Faithfulness Is a Blessing: A Message from Sarah Charters, Director of Philanthropy
Sarah Charters
"Faithful" is the word that comes to mind when I reflect on how the church lived out God's call to discipleship through 2020.
When the World Health Organization declared COVID-19 a pandemic in March 2020, no one knew what to expect. But one thing was certain―whatever was unfolding would impact those who are already the most vulnerable, and the church would have to pivot quickly even in the midst of our own struggles to continue to live out our call to serve.
As it turns out, the virus had no borders. But then, our love didn't either.
Each story in this report is a reflection of your love. Your faithfulness. Your Mission & Service.
Thank you!
Helping Transform Lives Every Day
Baby Bok-Ryan's Story

One in five children living in North Korea suffers from stunted growth because of poor diet. Baby Bok-Ryan was one of them. Hungry and underweight, she wasn't meeting healthy growth milestones for a baby her age. Desperate to see her daughter's health improve, her mother, O Mi-Yang, signed up to receive "Sprinkles." These are actually sachets filled with life-saving micronutrients, distributed in North Korea by First Steps, a Vancouver-based Mission & Service partner. Today, thanks to Sprinkles, Bok-Ryan is a healthy one-year-old.
Every day, First Steps provides more than 100,000 children like Bok-Ryan with a daily cup of nutrient-rich soymilk and 20,000 mothers and their babies with micronutrient sachets. Through Mission & Service, your support helps save and transform lives. Thank you!
Your Generosity in 2020
Our collective heart has never been stronger. In 2020, total Mission & Service gifts―including congregational giving, will and life insurance gifts, special gifts, and support from the United Church Women―amounted to an amazing $26,471,000.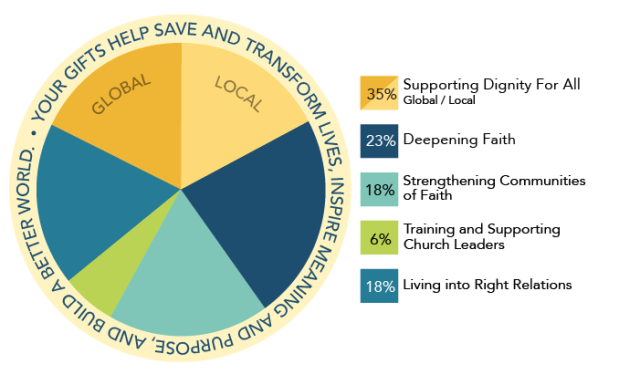 Your Gifts Help Save and Transform Lives by
Supporting Dignity for All: 35%
Your gifts deliver life-changing food, water, shelter, health, education, employment training, counselling, and human rights advocacy in Canada and around the world. Your church is committed to working in partnership to make a difference.
Your Generosity Inspires Meaning and Purpose by
Training and Supporting Church Leaders: 6%
From recruiting new ministers and providing student education bursaries to funding theological schools and education centres, your support ensures that your church benefits from strong ministry leadership.

Deepening Faith: 23%
Your gifts deepen discipleship. Your generosity through Mission & Service develops inspiring programs to deepen the faith of lay leaders, youth, and young adults, including United Church camps, youth groups, and UCW gatherings.

Strengthening Communities of Faith: 18%
Your generosity helps sustain the church today and carve a path for tomorrow. You help congregations in transition, support churches located in remote communities, and inspire vital innovation through the Embracing the Spirit learning network and innovation fund.

Living into Right Relations: 18%
Your gifts through Mission & Service support the work of the Indigenous Church. This includes the Healing Fund which addresses the ongoing impacts of residential schools and colonization, as well as the Justice and Reconciliation Fund which supports reconciliation between Indigenous and non-Indigenous people. As a church, we are committed to working toward right relations.
When Emergencies Strike, You Step Up. Thank You!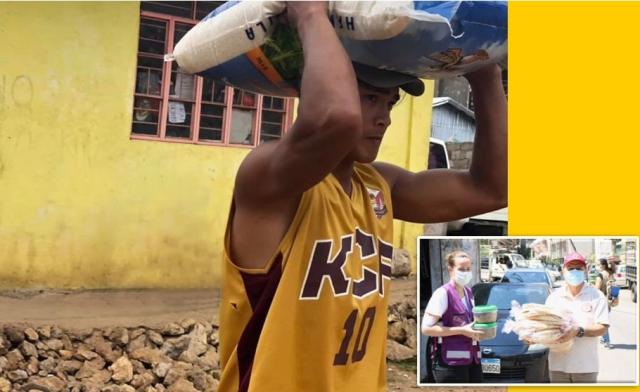 Credit: Cordillera Disaster Response Network and ACT Alliance
In emergencies—whether floods, explosions, or viruses—the United Church often launches appeals for help. Thankfully, generous church members step up to offer support.
When COVID-19 struck, we asked you to make a special gift to help those most affected by the virus. Together, we raised over $280,000 in our global COVID-19 appeal. Your support delivered food hampers, health communications, medicine, personal protective equipment, hygiene kits, shelter, and psychosocial support to those who need it most around the world.
In the wake of the horrific explosion in Beirut, we reached out to you for help and you responded generously. The $103,000 we raised literally went door-to-door, providing comfort, support, and hope. In addition to helping teams clean up, your gifts provided hygiene and food kits, kitchen and bedding sets, life-saving medicine, and tools for removing rubble. Thank you for your generosity!
Meet Beth, a Faithful Supporter Like You

"My husband Bob and I are regular givers to Mission & Service. We are thankful that our church provides services to a variety of people in need both across Canada and in various countries around the world. Careful decisions are made with the stewardship of our donations, and programs are always delivered in partnership with the local community." ―Beth Quesnel, Trinity United Church, Prince George, British Columbia
To all of our supporters…
Thank you so much. You are the backbone of all that we do. Please know that we could not help change lives at home and around the world without your faithful support. You make an unforgettable difference. Thank you for all the ways you live out Christ's mission.
"The Church Is Alive and Vibrant and Worth Investing In": Rev. Jason Meyers' Story
After his son was born, Jason couldn't ignore the call to ministry he had felt for some time.
Three Ways to Make a Gift
Call 1-800-268-3781 ext. 2738
Mail a cheque:
The United Church of Canada
3250 Bloor St. West, Suite 200
Toronto ON M8X 2Y4
Questions? Feedback? Let's talk. Give us a call or drop us a line at ms@united-church.ca . Follow us on Facebook.
The General Council Office of The United Church of Canada complies with the Canadian Council for International Cooperation Code of Ethics. The United Church is the first denomination in Canada to sign the United Nations' Principles of Responsible Investment. Charity number: 10810-2435-RR0003