Support New Ideas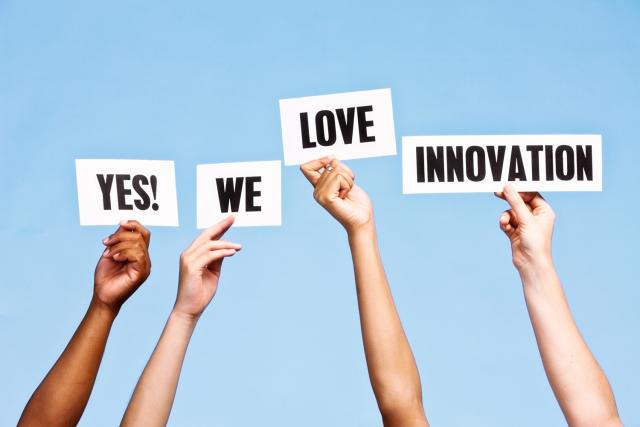 Credit: RapidEye, iStock
Grants from Embracing the Spirit have been paused until further notice. Please read our news announcement for details.
Purpose
Innovation Grants are all about providing funding to ideas that haven't received seed funding in the past. This could mean the fledgling idea has started to be experimented with or the idea itself is in its infancy. We want to support communities of faith that are willing to stick their necks out and take a leap of faith.
Eligibility
These grants are available for ideas within faith communities that have
a positive spiritual impact
a positive social impact
a positive ecological impact
a potential for financial sustainability
be a community of faith or non-profit organization in Canada
Grants can be between $500 and $5,000.
All applicants should demonstrate each eligibility requirement to the best of their ability. Find the Quadruple Bottom Line Assessment Tool at the bottom of this page.
For help on any of these eligibility requirements or how to increase your impact, please use the Quadruple Bottom Line Resource Guide, found at the bottom of this page.
Examples
1. A congregation was interested in exploring the possibility of creating an arts centre within their church to draw in curious members of the community who might not otherwise visit. Instead of renovating immediately, they decided to run a pilot made up of three summer events. This experiment would identify potential partners, whether the community would show up to the events, and the congregation's own ability to implement. This pilot project cost $2,500, and they were actually able to run four pilot events and received additional grants and donations of five times this amount from the neighbourhood because people liked what the community of faith was up to.
2. A faith community was exploring how to engage with their local community in order to feel more connected to their fellow residents. They invited over 30 community leaders in their neighbourhood to attend a community leaders' round table. After the event they recognized that more relationship building was required in order to partner, and they requested funding to help run a series of gatherings over the next 18 months to build relationships and trust with all of the organizations s well as launch a co-created project together. This pilot program cost $2,500, and they met for two years and launched eight co-created projects. After the funding, with 30 community partners they continued to gather quarterly asdifferent organizations saw the value of gathering and volunteered to host the gatherings, making them sustainable. 
Covenants
Storytelling: Telling your story is very important to help the learning network grow. All grant recipients will be asked to share the story of their experiment.
All stories will be shared on either the Round the Table blog, through United Church of Canada social media, through the Embracing the Spirit Fellowship Conversations, through the Embracing the Spirit newsletter, or through the EDGE YouTube channel.
Public Relations: Telling your story to the wider community is important! This can simply by writing to the editor, being interviewed by local television, writing a press release to the local newspaper, or being a presenter at a local event. Visit Your Church in the News for more resources.
Communications: Embracing the Spirit is enthusiastically and generously supported by the people of The United Church of Canada through their Mission & Service giving. Any communications about your initiative should indicate that this is where the funding was wholly or partially from.
Evaluation and Reporting: What worked, and what was the impact? What didn't work is just as important. Participants need to highlight best practices and things they wish they had known when they started out. Your input will help other organizations as they plan their projects. The Embracing the Spirit Evaluation Report will be e-mailed to grant recipients six months after receiving funding. 
Mentoring: All grant recipients are encouraged to find a mentor to help them with the pilot project. Studies have shown that projects with a mentor are 80 percent more successful. If you are unable to find a mentor, we are happy to work with you to connect you with people in the network.
Grant Application
Now is the time to submit your grant application. It is a Word document that has been designed to be easy to get through and should take less than an hour to complete.
Before sitting down to fill out a grant application, you must connect with a staff member from EDGE to have a consultation. E-mail  embracingthespirit@united-church.ca  to set up a consultation no later than a week before the grant application deadline.
You should also have the following;
an understanding of the problem and solution that you are proposing
some thought around the impacts of your proposal based on the quadruple bottom line (financial, social, ecological, and spiritual impacts)
a clear understanding of how this ties to your existing mission and how this might look in the future
how much you are asking for
Downloads