Embracing the Spirit is a learning network and innovation fund. The goals of Embracing the Spirit are to
spur innovation across the entire United Church of Canada network of faith communities
make piloting programs easy and accessible
ensure that successful initiatives continue to thrive and gain momentum
create a learning network that supports innovative faith communities through connection and fostering collaboration
support existing funding programs by encouraging faith communities to experiment and assisting in the early stage of idea development
support both new and renewing communities of faith
What is happening across the country with Embracing the Spirit? Have a look at some of the projects that are underway. This map is regularly updated with new information on projects. The legend shows the diversity of ideas being explored, from spiritual practice and technology, to Truth and Reconciliation and community hubs. You'll find ideas that have been funded in urban, suburban, and rural areas. There is always something new emerging!
Mission & Service Givings Make It Possible
Embracing the Spirit is enthusiastically and generously supported by the people of The United Church of Canada through their Mission & Service giving. We celebrate the vitality of Embracing the Spirit projects, as shown in their positive spiritual, social, and ecological impacts and potential for financial sustainability. Embracing the Spirit projects—alongside Mission & Service‒supported programs and grants for global initiatives, community justice programs, healing and reconciliation work, theological education, and programs that support faith formation and build leadership—all contribute to a vital United Church.
Proposal deadlines are quarterly and due on the 15th of the month: January, April, July, and October.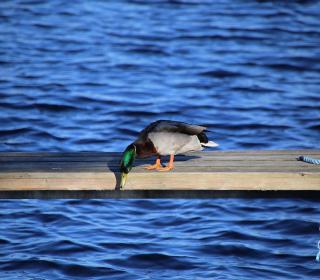 Imagine becoming and staying curious. How do you respond to new ideas? How do you embrace new leadership? How do act you differently?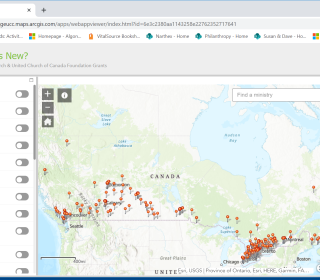 M4M 2021: August 29. Your gifts through Mission & Service support innovation through our church's Embracing the Spirit grants.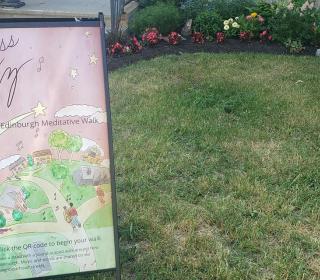 M4M 2021: July 25. By supporting learning, creativity, and innovation, your gifts help the whole church discern a path for the future.