Subversive voices can call for and point to a new kind of existence.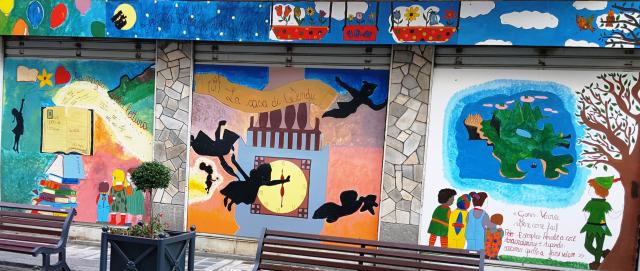 Credit: Michael Jagessar
Published On: December 15, 2021
News leaks and insights from whistle-blowers always make for juicy reads. It is, however, a risky business for the ones placing lives and livelihood on the line. It is costly to tell it as it is. I always look forward to fiery John-de-B, the Galilean dub poet. He remained a threat, and a security risk to the powers. It is not unreasonable to imagine that today he would be considered an enemy of the state, with all the intelligence, listening devices, and spy drones turned towards him. Like protestors, dissenters, and whistle-blowers of all times, John would have been a target of the status quo in their effort to caricaturize and say all sorts of ungracious things about him. But he would not have been easy to dismiss. Herod was certainly afraid of him!
In my more creative moments, I imagine a series of Galilean headlines around John-de-B reading: Herod's sleepless nights and temper tantrums; Roman authorities consider recalling Herod; Religious establishment concedes radicalisation of faith a threat to economy and stability of region; Religious leaders worried people are running after a maverick preacher with a dodgy diet; Secret meeting between religious leaders and Herod.
Today, John-de-B would have words and symbolic performances for the ways we treat those seeking refuge at our gates, for corporate and governmental accountability, for violence against women and girls, for the continuing discrimination against minoritized bodies, for government policies creating prolonged economic, social, and environmental terror, for the rights of Indigenous peoples, and for our own complicity in much that is endemic in denying full life for all. Dub-poets and voices like those of John-de-B rise up and come to us as mirrors to show us both where we have gone awry and where we are heading. They rhyme out what no one wants to hear or wishes to believe. Greta Thunberg and a host of young people are such voices today (among others), calling the powerful to account, especially with our "blah-blah-blahs". They dream God's dream and reel out wake-up calls imagining a new future is possible.
Dub-poets like John-de-B call us to bear fruits for the common good of all creation. Such fruits must be justice oriented, especially for the vulnerable. So, those with more than they need must share; those bent on milking the poor should stop their stealing and robbery; and those in power should not take advantage of citizens for their own gain. Theirs is a different version, a subversion, calling for and pointing to a new kind of existence. One where the power of love rules, fears are overcome, and hope is real. Beyond our "blah-blah-blah" is the need for a complete turning away from self-absorption to God's way of abundant life for all. Our way and quality of our living has to change.
As you contemplate, here are two books you may wish to consider: Ground Level by Jennifer Rahim (2014) and Who Will Rule? by Meena Raghunathan and Harsha Nagaraju (2017). Rahim, a Trinidadian poet, deploys words and metaphors to name the realities of desperate times, while still locating hope. Who Will Rule? is an illustrated children's book, drawing on an Australian Aboriginal story to nail home what we all know and yet struggle to live out: we are all in this world together.
An unwrapping prayer:
Give us clean hearts, O God that our lives may reflect generosity, integrity, and contentment. Disturb our comfortableness and turn us around to walk in your way of love, joy, and hope. We pray in the name of one who embodies peace.
—The Rev. Dr. Michael N. Jagessar is Mission Secretary - Europe and Caribbean Regions at Council for World Mission. He is based in Birmingham, UK.
The views contained within these blogs are personal and do not necessarily reflect those of The United Church of Canada.