The Rev. Dr. Greer Anne Wenh-In Ng shares a history of communities of Chinese descent and their involvement in the United Church.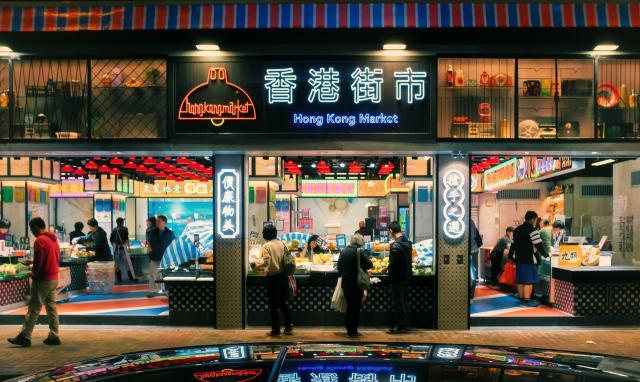 Credit: Rev. Dr. Alan Lai
Published On: January 17, 2022
Opening
1925: the birth of The United Church of Canada. On the other side of the world, Dr. Victoria Cheung flung open the doors of her clinic in Kongmoon, in China's southern Guangdong province. After years of hard study and medical training, the dream of becoming a missionary doctor in her parents' homeland had finally come true for this former student of the Oriental Home and School for Girls in Victoria, B.C.
History
After church union in 1925, mission work among "orientals" (Japanese, Chinese) primarily took the form of educational and social outreach. In time, however, faith communities or "mission units" for people of Chinese descent came to be established not only in Vancouver and Toronto, but also in Calgary, Edmonton, Moose Jaw, Winnipeg, Ottawa, and Hamilton.
In 1947, the repeal of the 1923 Immigration Act (Chinese Exclusion Act) allowed for the re-unification of Chinese families and a first wave of immigration. It also paved the way for a number of Chinese students from Hong Kong and Southeast Asia to seek post-secondary studies in Canada.
A discernable second wave of Chinese immigration took place with the momentous change of Canada's immigration policy — the establishment of the "point system." Coinciding with the beginning of the Cultural Revolution in China, this spurred a sizable number of Hong Kong residents to emigrate to Canada. With their bilingual proficiency and leadership skills, this cohort of well-educated young professionals brought a new lease of life into those United Church congregations into which they found their way.
What chiefly motivated a third wave of immigration from Hong Kong was the prospect of the return of that British colony to China in 1997, plus the addition of a business/entrepreneurial immigrant class. Many well-off immigrants, however, often faced a hostile reception upon arrival, provoked in part by their easy ability to afford prime real estate. Again, these newcomers of Chinese descent brought new energy and resources to the United Church communities they joined, including ethnic majority congregations, as exemplified in the formation of Chown Memorial and Chinese United Church in Vancouver.
The decades that followed saw increasing numbers of Mandarin-speaking intellectuals and business people coming from mainland China. This led to Chinese congregations either adding Mandarin to Cantonese during worship, or the formation of Mandarin-speaking fellowships in mainstream Caucasian churches such as West Point Grey United in Vancouver and Knox United in Scarborough. We must be aware, however, that all this took place in the larger context of numerous Chinese-speaking congregations coming into existence in Canada, whether "planted" by non-United Church denominations or establishing themselves as trans-denominational "community" churches.
A challenge and an invitation: In light of the current unstable political situation in Hong Kong (2019-2022), would a fourth wave be imminent? And if so, what shape would it take? How could United Church communities of faith, including mainstream English-speaking ones, extend a welcome to newcomers needing spiritual and theological nurture even as they seek social justice and freedom from anti-democracy constraints?*
Participation in the Ministries of the United Church
Chinese descent members of The United Church, of course, do not exist in a vacuum. Many other migrants from Asia (South Korea, the Philippines, the Indian sub-continent, etc.) also came to Canada in the wake of the liberalization of Canada's immigration policies, adding to existing generations of Japanese and Chinese descent. Whether joining existing culture/linguistic specific congregations in The United Church of Canada or establishing new ones of their own, however, these were regarded as "ethnic minorities" and generally relegated to the fringes of the denomination. The transition in United Church structure from Boards to Divisions from 1971 also caused them to feel lost and "orphaned" without the direct, if paternalistic, connection with their former Home Mission Superintendent.
It was only through many years of self-advocacy, plus a decade of more autonomous existence as a sixth General Council division (Ethnic Ministries Council/Unit, 1996-2006), that these United Church faith entities managed to carve out space both to participate and to contribute within their denomination. And it was thanks to their initiative that the 2006 General Council committed the United Church to becoming an intercultural church.
A reminder: immigrants of Chinese descent from Taiwan in the second and third waves chose to identify as Taiwanese rather than Chinese, promoting Taiwanese (based on the Fujian/Hokkien dialect) as their distinct language. Thus, their participation was separate from that of entities within the Chinese Association of The United Church (CAUCC).
Over the years, members of Chinese descent have contributed to the educational endeavours, denominational identity formation, and social and evangelistic outreach via a variety of published resources of their denomination. These include:
curricular resources,
Advent and Lenten resources,
resources dealing with culturally relevant issues,
stories and reflections from an anti-racist lens,
translations of various liturgical materials into Chinese.
In Closing
In reviewing a decade of its work in 2005, Ethnic Ministries prepared the proposal "A Transformative Vision for The United Church of Canada," which it presented to and was adopted by General Council in 2006, aiming to transform the denomination into an "intercultural church" as a way of living out its Anti-Racism policy statement. The fact that the United Church has now made a further commitment to becoming an anti-racist church should bring encouragement to Chinese descent and other "ethnic minority" entities, especially in light of increased anti-Chinese/Anti-Asian hate and violence arriving with the coronavirus pandemic in 2020.
— The Rev. Dr. Greer Anne Wenh-In Ng/Wu Yong-yan, Associate Professor Emerita of Emmanuel College, Victoria University in the University of Toronto, began her United Church involvement in the mid-1970s by producing some of its curricular resources. In her subsequent regional and national positions and in theological education (Vancouver School of Theology and Emmanuel College), Wenh-In espoused strong feminist, postcolonial, biblical, and anti-racist approaches, along with ecumenical and multifaith sensibilities, while mentoring generations of students and lay leaders.
*If you are interested in joining an online meeting on January 25, 2022 to share your ideas on welcoming immigrants from Hong Kong, please contact Emo Yango.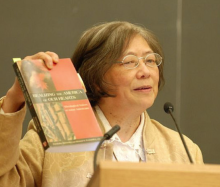 Credit: Richard C. Choe
The views contained within these blogs are personal and do not necessarily reflect those of The United Church of Canada.