Rev. Dr. Alan Lai writes that the United Church is perfectly positioned to welcome traumatized immigrants from Hong Kong.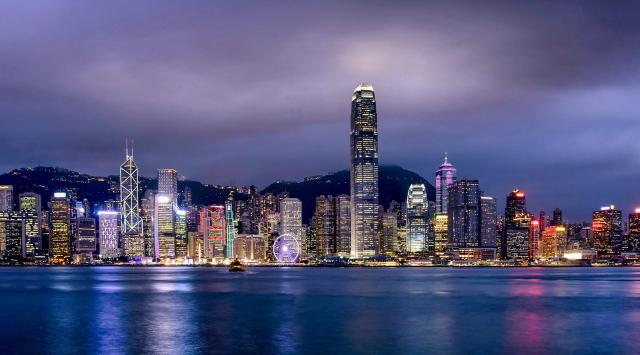 Credit: Rev. Dr. Alan Lai
Published On: January 13, 2022
I am currently serving South Arm United Church in Richmond, BC. Previously, I have taught global citizenship at Wilfrid Laurier University and practical theology at Vancouver School of Theology. I came to Canada from Hong Kong almost 40 years ago.
I am grateful for Rev. Dr. Japhet Ndhlovu, Executive Minister, Church in Mission, for writing a heart-warming pastoral letter to support new Hong Kong immigrants late last year. That letter had been read by some church leaders and members in Hong Kong and in Canada that I know of. They are also grateful for the beautiful letter of support and understanding.
Just a few weeks ago, the arrest of an outspoken pop-singer and key executives of an independent news publisher, the removal of Tiananmen Square massacre statues from university campuses, and the strict prohibition of online religious teaching were all used as means to further silence free speech and democratic values in Hong Kong. I understand Hong Kong is not the only place in the world that has experienced such concerning events. But I am thankful The United Church of Canada is not turning a blind eye to the current affairs in that region; and instead, has stood up for the values the denomination is founded upon.
As progressive-minded Christians, the message of radical hospitality is always theologically sound; but exactly what can be offered is a bit uncertain.
Sometimes, hearing news of massive immigration to Canada can be a concern to already-settled Canadians. Learning from the past, the news of Chinese-descent people coming to Canada could spark mixed reactions. From the myth of the model minority who adjust themselves so well, to being seen as a threat to the economic wellbeing of the country, to everything in between; there is a need to address these hidden fears. While some people hear a call for mission, others don't want to see more unfamiliar faces with broken English entering their buildings. (Read a short history by Rev. Dr. Greer Anne Wenh-In Ng of communities of Chinese descent and their involvement in the United Church.)
Yet, I am hopeful that many of our church ministers and racial justice educators can insert positive energy to make this church body truly a progressive and welcoming community of faith. It is crucial to live out God's spirit of love and justice. To begin, opening ourselves for self-examination is the key.
Precisely for this reason, I was intrigued by an online conference organized by the Anglican Church of England called "Making Room at the Inn" on November 10, 2021. I signed up because I was curious to know how this church body on the other side of the globe prepared themselves to welcome new immigrants from Hong Kong. Although it was painful for me to join at 2:00 a.m. in the morning, I am glad I attended!
One message echoed in me that I already knew, but was reinforced in this conference. It is that we should approach these new immigrants differently than our typical immigrants. As indicated in Rev. Dr. Ndhlovu's pastoral letter, these immigrants have experienced deep trauma in their homeland. The level of shock demands a passionate touch of pastoral care and companionship due to the damaging effect of the situation. Unlike 30 years ago, these new immigrants from Hong Kong have a heightened sense of democracy, freedom of speech, and desire for social justice. These factors make me believe some of these people may want to seek communities that speak loud and clear about these values. Formerly, Chinese Christians may not have approached The United Church of Canada because they saw us as too liberal, but this is a different time. Our open-minded, radical values are needed; more importantly, they need to be seen, available, and lived out.
I write to invite you to exercise a caring and compassionate spirit. Can you help to steer a new course for new immigrants? Would you and your congregations think about trying new adventures in the New Year? I can tell you, there are like-minded people in both sides of the Pacific; within our church body and outside, they are talking to each other regularly to explore new routes.
My hope is that you will join us for an online meeting on January 25, 2022, where we will share an update on the situation and ideas about the next steps. I am grateful for the Church in Mission unit of our church and our General Secretary who have been supportive from day one and continue to be a source of hope.
— Rev. Dr. Alan Lai, Minister, South Arm United Church, Richmond, BC.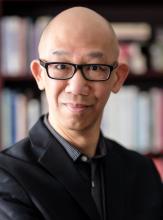 Credit: Rev. Dr. Alan Lai
If you are interested in joining an online meeting on January 25, 2022 to share your ideas on welcoming immigrants from Hong Kong, please contact Emo Yango.
The views contained within these blogs are personal and do not necessarily reflect those of The United Church of Canada.