More than ever, we need to be reminded that we have been made for goodness.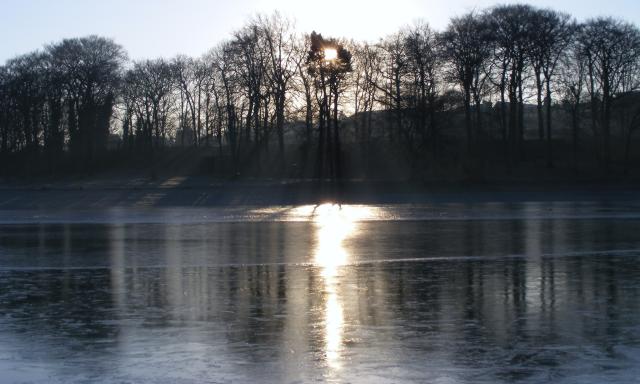 Credit: Michael Jagessar
Published On: December 8, 2021
My encounters with any Rastafari always challenged and encouraged me. I do not mean the "designer dreads" and celebrities sporting neat dreadlocks. I mean those with the signature long natty dreads, at one with mother earth, citing up texts, embodying livity, and chanting down Babylon with positive vibrations. I recall one encounter with a Rastafari who was relieving the Ackee trees of their fruits. I can still see him in his jute bag clothing, up in the tree picking the ackees. I hailed him with a tone that brought him down the tree all smiling. Our conversation went like this (paraphrased):
"Who gave you permission to pick these fruits? Are you aware this is private property?" I asked.
"Who are you?" he responded, looking me over and still smiling.
"I am training to be a minister and live here on campus," I replied.
"Tell me preacher man, what do you hope to tell the people in the pews?" he quizzed.
Thrown off balance, I replied, "About, God, Jesus, love, and—not to steal." 
I sensed disaster as he proceeded to re-interpret the Bible for me.
"Well minister-to-be, how do you read the Whiteman's Bible? Don't you know that Jah (God) is the creator of all, including these fruitful ackee trees you called me down from? When did this tree turn into private property? Should not I and I man, Jah child, eat like you? You need to put that love thing into practice."
As the implications of his observation sank in, a flash of insight rescued me and some of the ackees for the Polio Rehab Centre nearby.
"But tell me brother, don't you think Jah wants those youths at the Rehab Centre to also eat some of Jah's ackee?
He agreed, and divided the Ackee between himself and the centre. We became friends and had many subsequent "reasoning sessions".
When I consider prophetic speech, Rastafari chanting down of the systems is the closest I get. They continually de-center much of my inherited deposits of faith with their sharp religious imagination, humanizing of the Divine, and subversive polemics, music, poetry, and play with words. Through them I have learnt to mind—and mine—messenger and message.
The imagery of refiner's fire and soap got me thinking about our prophetic calling to not only chant down the injustices around us but to consider the implications for being part of the necessary change. What would this mean for you? What one transforming act or habit which seven generations into the future will look back on, thank us for, and then recognise us as being good ancestors? How will the image of the Divine be reflected in our hearts and lives? So, here comes the crier with an invitation to turn around, change direction and re-orient: God's love pours out for all.
I suggest two books for you to consider on minding message and messenger: Made for Goodness by Desmond Tutu and Mpho Tutu (2010) and Quelle est ma couleur? By Antoine Guilloppé and Géraldine Alibeu (2010). More than ever, we need to be reminded that we have been made for goodness and to be open to and hold to such a conviction is a key to turning around from fear, despair, and hurtful habits. The illustrated message of the second book invites readers to move beyond categorizations and experience the image of the Divine in each of us.
An unwrapping prayer:
Generous God, fill our hearts with your oil of gladness and goodness, overflowing with joy and hope. Open our hearts and minds to a generous vision that draws us out from apathy, selfishness, and comfortable seats to walk your way of full and flourishing life for all.
—The Rev. Dr. Michael N. Jagessar is Mission Secretary - Europe and Caribbean Regions at Council for World Mission. He is based in Birmingham, UK.
The views contained within these blogs are personal and do not necessarily reflect those of The United Church of Canada.