Author Michael Jagessar introduces his blog series for Advent Unwrapped.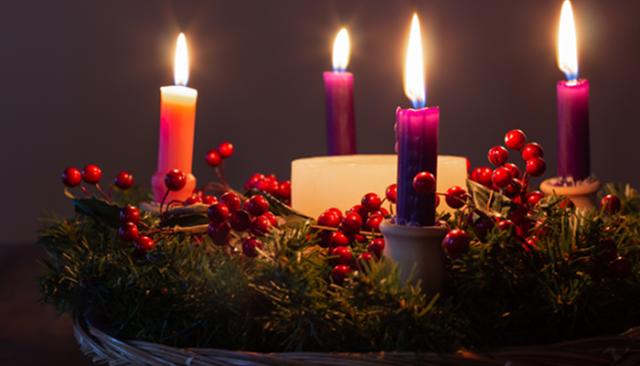 Credit: Kara Gebhardt, Lightsock.com
Published On: November 24, 2021
I am delighted to share these Advent Unwrapped blogs from Selly Oak, Birmingham (UK) for readers across The United Church of Canada and beyond. A former moderator of the General Assembly of the United Reformed Church (URC), I worked in theological education and in the global and intercultural department of the URC before moving to my current role as the Mission Secretary for the Council for World Mission (CWM) for the Caribbean and European Regions. I am a Guyanese, carrying a Dutch passport, living out an ongoing diasporan journey of engaging in a variety of transgressive meaning-makings in my vocation as a minister. So, while I currently reside in England, my contributions are shaped by where I dwell (and have dwelt). This is within and beyond Caribbean multiplicities.
The church year, which commences in Advent, affirms the nearness of God's love. God's nearness signals that we are not alone. This nearness also inspires our work for justice: for the release from all that holds us captive, so that we all can share in full and flourishing life. Advent invites us to be adventurous, to step out and throw ourselves not only into the work for justice; but to pause, go slow, and wait. I look forward to advent as an invitation for me to "keep time differently," that is, different from the time-keeping grasp or captivity of deadlines, reports, monthly or annual meetings, and more.
Can we mark time differently—not bound by clocks and digital devices timing all of our moves?
Advent is a different kind of time and calendar: God's subversive calendar. It is a calendar that signals movement towards fulfilment, for reaffirmation of trust in God's promises, past, present, and future. During this time, with the build up to Christmas, the economy is expected to go into overdrive. While the allure and pull will be powerful, Advent offers a different rhythm, creating space to imagine something different and consider some necessary (re)orienting habits. The scripture readings are as familiar as the symbols and signs that they evoke. Mind them well. Whether this will be your first or 30th walk through the Advent season to Christmas, the assigned scriptures are full of surprises and unexpected miracle moments.
Let these grab us in mischievous and exciting ways.
May these untraditional short reflections and suggested readings from a fellow traveller add to your own journeys, wrestlings, and adventures.
—The Rev. Dr. Michael N. Jagessar is Mission Secretary - Europe and Caribbean Regions at Council for World Mission. He is based in Birmingham, UK.
The views contained within these blogs are personal and do not necessarily reflect those of The United Church of Canada.