As Lent approaches, writer and editor Julie McGonegal reflects on the physical and spiritual journeys undertaken during times of change.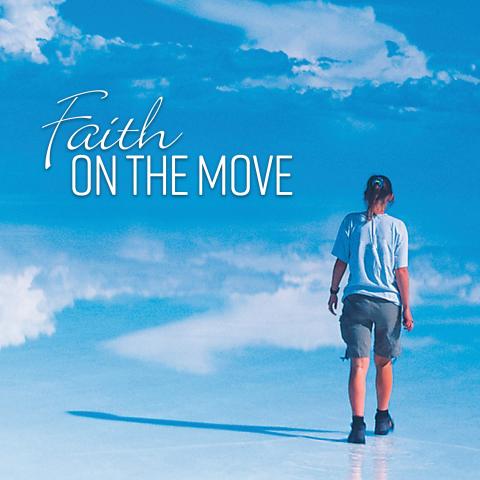 Published On: January 25, 2021
At my church's first service of 2020, everyone present was invited to draw a word from a basket for a moment of personal reflection. I reached for a folded piece of paper from among the scraps, gently unfolded it, and cast my eyes on the word mobility. Sitting in the sanctuary that morning, I sensed that this word, in the context of my own life in the year ahead, would have nothing to do with geographic mobility and everything to do with a spiritual journey.  
I couldn't have been more right. As a pandemic took the world hostage in the year ahead, I found myself, like most Canadians privileged enough to shelter in place, less mobile than ever before. And yet, my faith would profoundly deepen in the year ahead, drawing me into an intimate encounter with God. Somehow, the disruption of the pandemic has given me space to grow and explore my faith in unexpected ways.  
Our spiritual practices carry us through the times of transition in our lives. Often when we wander in the metaphorical desert, we are filled with a profound awareness that the Spirit is always with us. It is then that our faith moors us, guiding us toward the presence of God in the midst of uncertainty and upheaval. Lent invites us to undertake the journey of faith anew as the Easter story reveals itself to us in all of its healing beauty again, quietly transforming and strengthening us to face the new challenges that lie ahead.  
For migrants, refugees, and others eking out a precarious existence, the journey is more than a metaphor. This devotional also invites you to reflect on and respond to people forced to flee their homes and countries. Their journeys have only become more dangerous. The pandemic has worsened deep, pre-existing inequalities, leaving people without a permanent home more vulnerable than ever.  
As we grapple with the pressing question of how to respond as people of faith—not only to the refugee crisis but also to a growing wealth gap—we find a vast reservoir of wisdom in scripture. There, we are reminded that our essential call as followers of Jesus, in all seasons of the liturgical calendar, is to welcome the stranger.  
The Indian writer Arundhati Roy has aptly described the pandemic as a portal—a doorway through which we must pass. We can choose, she says, to go lightly, or we can hold tightly onto all the heavy baggage of the previous century. This moment could be a rare, sacred chance to carve a new future for ourselves in a world overwhelmed by a global refugee crisis, climate grief, and a growing sense of disenchantment among those left out of the social contract. This is not to deny or downplay the loss of many lives and the experiences of those who have been changed forever by COVID-19. But it is to say that this charged moment invites us to embark on a different kind of journey, to create a different kind of community: one of mutual welcome where everyone works together to imagine and then build a transformed world.  
As we seek inspiration for how to create this new community, may we look to the learnings of the migrant church, which is changing the way we do church and offering us guidance on how to grow in our faith. And may we also look with fresh eyes, and guided by the Spirit, to the mystery of the resurrection, reassured by the promise of new life as an antidote to death and despair.  
Blessings on your Lenten journey. 
—Julie McGonegal is the editor of Faith on the Move: Daily Reflections on Hope and Change, which is available from the United Church Bookstore. This article is adapted from her foreword for the book.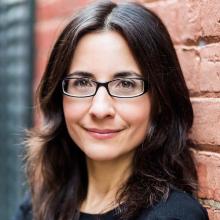 The views contained within these blogs are personal and do not necessarily reflect those of The United Church of Canada.