Rev. Katherine Brittain urges us to recognize the unique capacity of faith communities to carry the grief of these times.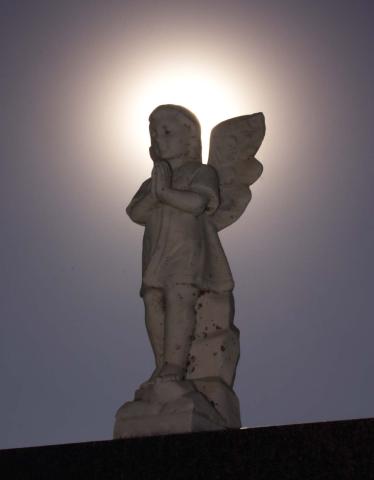 Credit: KMo Foto, Flickr (CC BY 2.0)
Published On: November 27, 2020
On November 25, 2020 the CBC national morning program, The Current, had a piece about the need for a national grief strategy, which featured both the stories of people with lived experience, and a secular psychologist. While a great piece, I was frustrated that the training, experience, and work of faith communities wasn't even thought about in this "strategy." So I wrote them this letter.
Dear The Current, 
I listen to you each morning while walking my dog through the trails behind our house. It's a ritual I look forward to each day, it sets me up for the day ahead. Today's piece on the need for a formalized "grief plan" made me feel frustrated and overlooked. I am an ordained minister with The United Church of Canada, and I know there is much distain for organized religion in many areas, including my beloved CBC. And yet I needed to email you to remind you that there is much that faith communities do — all faith communities — that is overlooked until it's missing.
It's called the "halo effect" — the services that faith communities provide that support the wider community, secular and otherwise. 
One of these things is ritual and support in times of grief. Faith communities such as mine are places where big questions, scary subjects, and enormous emotions are not something to be feared, but something to be honoured. To sit with in the silence when there are no words. To feed each other — literally with potlucks and casseroles and trays of squares or cookies — and metaphorically with hugs, holding hands, picking up groceries, driving someone to appointments that will have terrifying prognoses, and being present with the lonely.

This is the time of year when many faith groups are trying our best to engage and embody our rituals of bringing light in dark times. Diwali has just happened, Hannukah is approaching, Advent begins this Sunday. Advent is when my faith tradition lights candles in a circle, one more each week as we approach the longest night. This year, I will stand in my empty sanctuary, in front of those candles, and light the first one — with only a camera to witness — and say words about how we start with hope, "because Hope is the only candle with enough strength to stand by itself in the darkness"[1]. And try not to cry while I do it, because somehow I need to bring that hope to my people, even though a computer screen.

The faith communities know how to accompany grief. We know how to embody hope. We know how ritual is crucial to processing life in its joys and in its sorrows. We are trying our best to keep doing this — I have many creative colleagues who are doing amazing things. But we are struggling, too, because we have all these desperately needed tools and rituals and traditions and ability to be in the hard times, the scary times, the "valley of the shadow of death," and we can't use them. At least, not in the way we've done before.

I offer this, partly as solace — it feels better than yelling at the podcast (which just confuses the poor dog) — but also in hopes that you will hold up and support a huge network of ministers and priests, imams and rabbis, and all the other spiritual leaders across this country who are quietly doing what we can, on front lines, on computer screens, masked and on front porches or lawns. We do make a difference. It's a halo effect. 

Thanks for reading this. I remain a huge fan of The Current, even on the days I talk back to the radio.
— Rev. Katherine Brittain, Sylvan United Church, Camp Pringle, and the Abbey Church/Emmaus Community.
[1] This quote is from the Rev. Diane Strickland, in her YouTube video Pandemic Practicums, Video 3. Diane is a Certified Community and Workplace Traumatologist, Compassion Fatigue Therapist, and a Critical Incident Responder for a national health service provider. Diane provided onsite support through The United Church of Canada following two of our country's largest natural disasters — in High River, AB after the 2013 floods and in Fort McMurray, AB after the 2016 wildfires. She has a private practice for trauma-informed support and ministry.
The views contained within these blogs are personal and do not necessarily reflect those of The United Church of Canada.