For Black History Month, Yvonne Wright writes that we need to be ready to challenge racist attitudes and actions.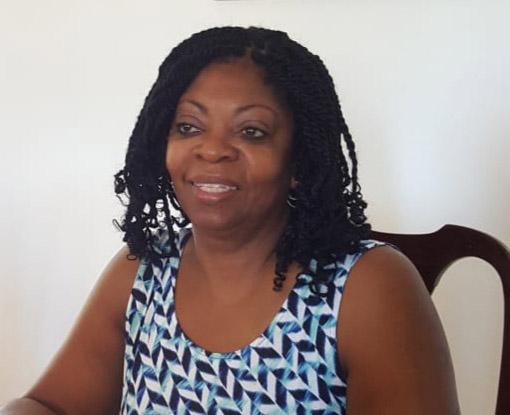 Credit: Courtesy of Yvonne Wright
Published On: January 31, 2022
"Get out of my face, go back to where you came from," I was told by one of my grade seven classmates. I was puzzled and wondered what he meant by that. I responded by saying "I am not in your face," and somehow immediately felt silly with my response.
I was thirteen when I came to Canada from Jamaica in 1968. I arrived in the summertime. My parents thought that it was a good idea because it would allow me some time to get used to my new surroundings, more specifically, the language.
I came from a small village on the west side of the island where, though I wrote and spoke English, I had an accent. My parents tried their best to prepare me for school, by explaining some of the things that I might find differently. We spoke about the pronunciation, eye contact when speaking to the teacher, not having to stand in class when responding to the teacher. And I recall my mom explaining that I will not be wearing uniforms.
So as September rolled around, I felt that I was ready, prepared and excited to start a new school in this new country. I cannot say that my first day was uneventful.
For the first two years of attending school, my sister and I were the only Black students in our classes. The only other Black student was my newfound friend from England. How very strange was that? Some of the students looked at me with strange looks on their faces. Comments were made that I talked funny, about my hair, and I was made fun of because I didn't know how to play floor hockey.
Being with White people, though, was not new to me. While in Jamaica, White folks would pass through my village from time to time. My maternal grandmother is part Scottish and could easily have passed for White. So, interacting with White people was by no means strange for me. However, to be surrounded by so many White folks everywhere I went was very different. But hearing the comments being made toward me, the stares that were made at me, and the name calling were quite discomforting.
One afternoon, threats were made that traumatized my younger siblings. As we walked back home for lunch, a group of boys told my sisters that they would be hanged on their way back to school. Of course, my sisters were too young to understand what was said and barely mentioned it at home. My older sister, however, heard what was said and decided to walk my sisters back to school. To their surprise, these young boys, had a noose hanging from the tree where my sisters had to walk. This was frightening for all of us. My older sister, of course, chased these boys away. To this day, we wondered what the outcome might had been had our older sister not walked them back.
Eventually, my dad sat us done, and shared his stories about his own experiences of interacting with White people while he was on the farm working program in the United States. These are now familiar stories: they couldn't eat with the White people; they weren't allowed to go anywhere with them, to the White folks, the farmworkers were slaves. The stories were not pleasant. It made me wonder why my parents decided to immigrate to Canada. While my dad's experience happened in the U. S. context, there were many similarities to life in Canada. My mom would chime in to say, "That is why I didn't want to go to the U.S. or England for that matter." These stories led me to believe that Canada was different, but in fact, it wasn't. I went through school, working very hard to achieve good grades, trying not to upset anyone, trying to make friends with anyone who would want to associate themselves with me.
As the years went by, more and more blacks started entering the schools. We eventually formed a high school club called the West Indian Students Association. The club was to support each other and to create a space for learning about who we were as Black students and where we fit in. It was also to help the White students learn about who we were.
As I am reflecting on all these stories, it brings a smirk to my face knowing that we have been struggling with racism and discrimination for such a long time and the struggle continues.
This consciousness of being Black and different followed me right through my schooling years, and later in my place of work and even in my church. I must note, though, that I was pleased that my church was willing to participate in the activities and worship around Black History Month. Guest speakers brought the message and shared their experiences and expertise in the areas of Black history in Canada and racism. For sure, there were some thought-provoking sermons.
A few years ago, I attended the Black Clergy gathering in Edmonton. I was so disappointed by the stories that were being shared about experiences of racism. It felt like not much has changed over the years. Some of the questions that were being asked of me back in the Sixties are still being asked today.
Where are you from?
Where are you really from?
How long does it take to do your hair?
You have an accent!
Sometimes I wonder if I am being too sensitive. However, I don't think so. The work to dismantle racism in all its facets is not easy. We need to be in each other faces. We need to be ready to respond and challenge people when they display racist attitudes and actions. I believe that the more our voices are heard, the more stories are told, the more information that is put forth, the more likely it is that we can all share and live into this Kin-dom of God.
—Yvonne Wright was born in Jamaica but was raised in Canada from a young teen. She has been a member of the United Church most of her life and is very passionate about her faith and church. She is currently a member of Sydenham-Heritage Community of Faith in Brantford, ON.
See the collection of books on Black history, racism, interculturalism, and diversity available from the United Church Bookstore at UCRDstore.ca. 
The views contained within these blogs are personal and do not necessarily reflect those of The United Church of Canada.