Artist Noah Janosch Brown resists the cycle of retraumatization, and instead, focuses on beauty.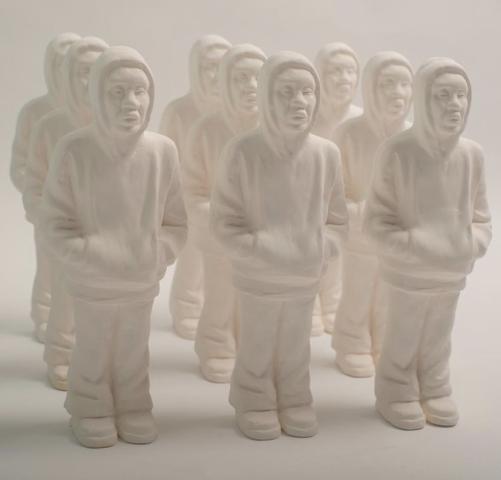 Credit: @ Noah Janosch Brown
Published On: July 28, 2021
In my previous blog post, I wrote about my experience producing my largest tapestry, "Slave Boat," in 2017. Roncesvalles United  Church's Reverend Hines was immediately able to see the cultural significance of my art and provided me with a space in the church basement to complete the piece. This tapestry, along with a large body of work consisting of porcelain sculptures, photography, jewelry and industrially designed products, led me to many affirming opportunities and events.
The large reception for my first solo exhibition, "Intergenerational Trauma," was incredibly validating as a young artist. Later in the summer of 2018, I moved to New York City to study Fine Art at The Cooper Union. I attended classes with several brilliant professors who opened my eyes to conceptual questions I had never considered throughout my creative processes.
Prior to my university enrollment, questioning the necessity of traumatic historical depictions was entirely outside my rationality. However, I finally began to notice patterns of negative Black representation all around me. More than often, it is common to see Black people subjugated to violent experiences throughout a wide array of media. Black families within cinema are usually placed in hardship positions and forced to navigate racism, fetishization, bondage, and even death due to their racial identity.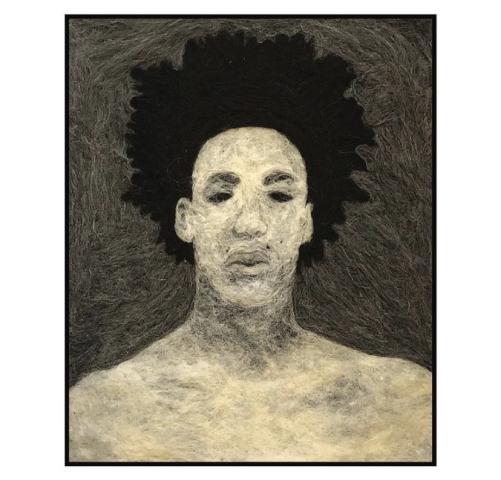 Credit: © Noah Janosch Brown
I understand the significance of spreading awareness of slavery's lasting legacy over the black community. Still, I am critical of the frequency and purpose of constantly retraumatizing the people impacted by this cultural phenomenon. Exposure to trailers for upcoming slavery-centric dramas, footage of George Floyd's murder, and social media posts of my friends being followed by policemen is now possible, all with one sitting of looking at my phone. We have access to an archive of experiences that have always existed.
For the first time, we are now entirely capable of subjecting ourselves to watch horrific footage from across the world. For instance, during the period in which the George Floyd protests were at their peak, videos were being shared of open acts of racism in Toronto to inform people that this behaviour isn't exclusive to the United States. The video was of a young Black teenager biking on the sidewalk at a distance from others walking alongside them. A White adult closed in on the front of their bike and held onto the teen's handlebars while threatening that they would call the cops. Eventually, surrounding people told the adult to let go of the teenager's bike, and they could escape the situation quickly. Not only did I find the unapologetically open racism disturbing, but the fact that I recognized the environment as a place that I frequently walk through.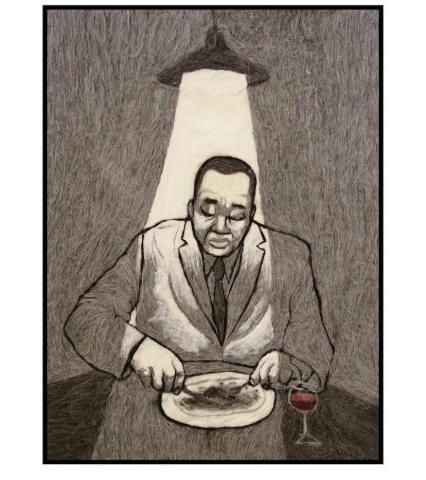 Credit: @ Noah Janosch Brown
When I approach the area, I now feel a new physical tension in my body. I remember the teenager's visible discomfort. The footage serves as a reminder that I am not excluded from this ill-treatment. What fascinated me the most about this experience was that I now negatively associate with a location solely based on a video I saw on the internet. What's so challenging about having this substantial access to media is that I am both thankful and disappointed that I am this hyper-aware of my surroundings.
I was 17 when I began producing "Slave Boat" in response to the disbelief and horror I felt after seeing the Brookes slave ship architecture plan for the first time. I couldn't believe that my ancestors had faced this horrific reality and wanted to place this energy into something I knew best at the time, which was felting. This thought brought me into a full circle regarding my artistic practice and how I could have also taken part in this cycle of retraumatization. I still believe that this piece was essential to my growth as an artist, but I would not currently produce works with this same creative approach. I realize that my "Slave Boat" tapestry was a necessary moment of self-discovery to become the person I am today and gain a deeper understanding of my historical background.
I now strongly prioritize positive depictions of Black people and the excellence we bring to this world as a vital cultural staple. Transatlantic Slavery awareness is essential for people to understand their historical context, but a balance of uplifting reinforcement will always hold more value. Black people of all age demographics are owed the ability to see themselves in a spectrum of heartening representation. Our resilience as a race has made it possible for us to survive through countless years of assimilation, abuse and slavery, but it is now time for us to heal.
We should no longer require to be strong, brave and outspoken to have a say within our political climate. As much as traumatic footage might offer non-Black people a slight perspective towards what it is like to live in fear of racism, it is far too painful for people of colour to consume this type of imagery. Black people deserve nothing less than the celebration of our beauty.
 — My name is Noah Janosch Brown. I am a 21-year-old Toronto-based artist. I produce music under the stage name Telly in my music group TWOSIXTELLY. I am one of the Developing Young Black Scholarship Program research participants as part of the United Church's commitment to the International Decade for People of African Descent.
The views contained within these blogs are personal and do not necessarily reflect those of The United Church of Canada.