By recognizing that mental health affects us all, congregations can decrease stigma and shame and instead offer grace and support.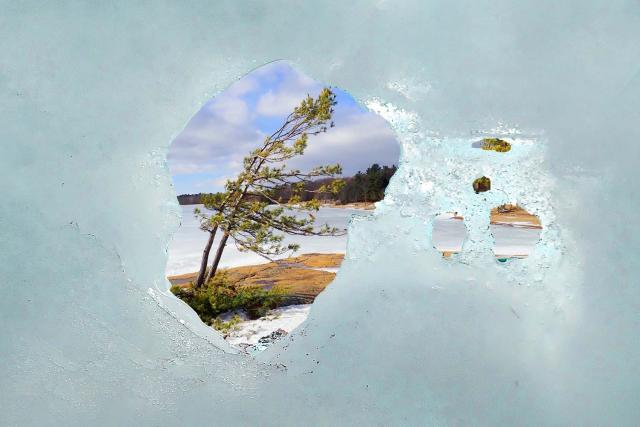 Credit: Mary Beth Wallace
Published On: April 19, 2021
This is the first of a special series of blog posts marking Mental Health Awareness Week, May 2-8, 2020.
The General Council Executive of The United Church of Canada recently named the first Sunday in May as Mental Health Sunday. This date was chosen to coincide with the Canadian Mental Health Association's Mental Health Week, which is marked annually the first week of May.
Historically there has been a separation among body, mind, and spirit in medicine, the church, and society. Western Christianity often characterized weakness in body or mind as a lack of faith. This notion caused persons experiencing mental illness or unwellness to be stigmatized in a place that should have offered acceptance, grace, and support.
Noting an increase in people turning to the church when they are experiencing difficulties with mental health and wellness, and that more and more clergy are experiencing burnout, the United Church struck a Mental Health Working Group to consider how we could create safer spaces for people living with mental health challenges. A diverse group of people was gathered from across the church to do this work, beginning in September of 2019. I served as one of three General Council Office staff members to support the work of the group.
Our work together was challenging, not only due to the topic and diversity of the group, but also because six months into our task our office was closed due to the COVID-19 pandemic. Churches and individuals scrambled to learn new ways of ministry and meeting. Along with many others, members of our group experienced fresh struggles with our own mental health and well-being.
One of the key things I learned during this process is that we all have mental health. Mental health is about mental wellness. Mental health is about coping with the normal stresses of life, and being able to work productively and contribute to one's community. At times my mental wellness might be good, and at other times I may struggle. My own mental health has varied drastically during this time of pandemic and all the uncertainties and restrictions that come with it.
Mental illness is when someone is diagnosed with a mental disorder. Just as mental health can vary, one's mental illness can also be sometimes good and sometimes not good. This can depend on a number of factors including proper medication and other forms of treatment as well as stage in life.
I may have a mental illness that is under control, but my mental health may not be good. I may also experience a mental illness and have good mental health, coping well with life and my illness.
As a member of a faith community, I cannot try to diagnose or treat another's mental illness. I also need to be careful not to assume that people are experiencing mental health and well-being when I encounter them at work or worship. What I can do, and what communities of faith can do is break the silence about mental health challenges and mental illness. Breaking the silence will decrease stigma and shame and shift congregational culture so that we all feel welcome with whatever we bring and whoever we are.
— Amy Crawford is the Leader of the Identity and Mission Team in the General Council Office of The United Church of Canada. 
For Mental Health Awareness Week, May 2-8, 2021 there will be a special series of live conversations with chaplains, ministry personnel, and Elders on our Facebook page, Monday-Friday at 12:00 p.m. EDT. 
The views contained within these blogs are personal and do not necessarily reflect those of The United Church of Canada.