For Asian Heritage Month, a blog writer tells of her experience navigating the complexities of her Asian and LGBT2Q+ identity.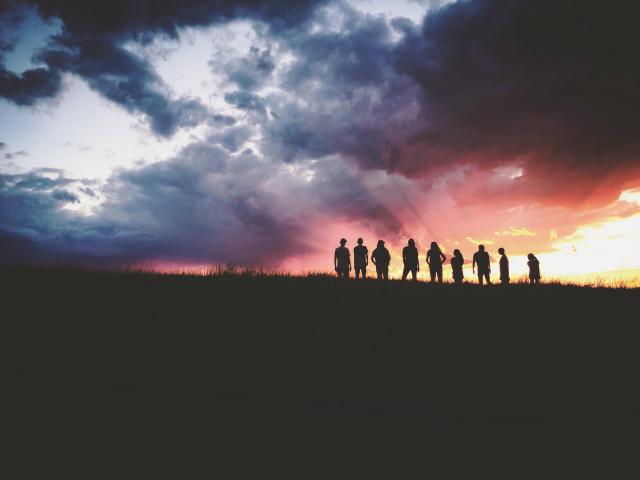 Credit: Hudson Hintze on Unsplash
Published On: May 17, 2021
This blog post is part of a series for Asian Heritage Month 2021.
I am an Asian and also part of the LGBT2Q+ community. I was born and raised in China before I came to Saskatoon for university. It was in Saskatoon where I met my current church family, Grosvenor Park United Church (GPUC). China is a country that officially espouses state atheism, which means most Chinese, including me, do not identify with a particular religion even though we practice some religious belief. In my opinion, the root in almost all religions is similar, which is to act kindly and be a good person.
My biggest struggle comes from my family with traditional expectations. Even though being part of the LGBT2Q+ community is not illegal in China, it would still be extremely difficult for my family to accept if I came out to them. I know that my family loves me very much, but they still do not know the true me. I remembered my dad called some gay people he saw online "psycho" once. My grandma would "negotiate" with me to dress more like a girl in order to be taken to the park and play when I was a child. Nowadays, my grandma still asks me to get a boyfriend and dress more like a girl. Even though her words seemed harmless, she would try to shame me by linking my other struggles in life with not dressing like a "normal" girl. To some degree, being here in Canada feels like a relief for me because I'm physically apart from my family.
However, my chosen family is such a gift! I feel blessed to have discovered GPUC, which is dedicated to including everyone regardless of sexual orientation, gender, gender identity, ability, age, colour, ethnicity, marital status, and social or economic circumstance. I think it is destiny that ties us together. I remembered one of the GPUC members guided me when I was unsure about my identity by telling me his coming out story. Some of my friends from GPUC even invited my partner and I to celebrate Thanksgiving, Christmas, and Easter with their families. Even though I'm still struggling with my birth family, all of my friends are really accepting and supportive. I will come out for sure to my family in the future, after being fully prepared.
Being an LGBT2Q+ Asian Christian seems to be a big, complex identity. However, the good news is that we do not need to rush. At first we can figure out one identity at a time, so it won't be a big headache. There are always people you can't please no matter how hard you have tried. The most important thing to remember is to always take good care of yourself. I do believe if you keep acting kindly and being a good person, luck will be by your side and connect you to the people who will support you. Just like me and Grosvenor Park United Church.
— Geraldine (a pseudonym) is a member of Grosvenor Park United Church.
The views contained within these blogs are personal and do not necessarily reflect those of The United Church of Canada.