In response to COVID-19, communities of faith are learning to be neighbourly in new ways.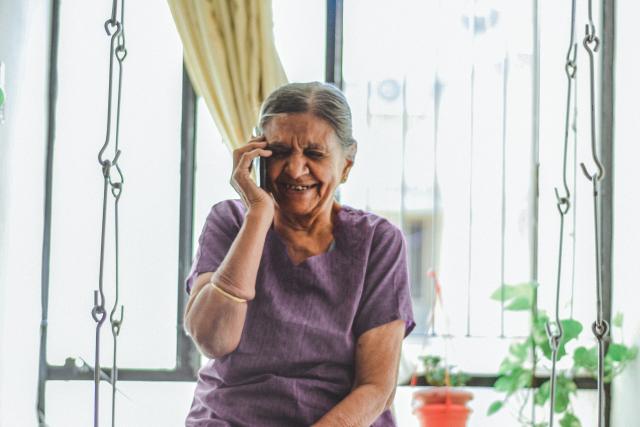 Credit: Akshar Dave on Unsplash
Published On: April 16, 2020
A month ago, life as we know it came to a halt, as social distancing measures and travel restrictions came into effect across Canada in the fight to stop the spread of COVID-19. Since then, we've heard countless stories from coast to coast to coast, from communities of faith that are leaning into being neighbourly in new ways.
Along with hundreds of online worship services launching overnight, phone trees have also re-emerged. We've heard stories of people receiving at least two phone calls a week, with past members who were so happy to reconnect!
Wellington United Church in Prince Edward County took telephone connection to a whole new level, by offering their church's phone as a local help line. They changed their street sign to invite people to call in for whatever they might need; the voicemail was checked every hour and the requests were then handled. This quickly became such a pivotal service in Prince Edward County that the County took over and expanded the program.
We are also discovering joy in receiving kind words and welcomed packages. Easter cards sent by mail have been gratefully received; surprises like a favourite snack, toilet paper, and even a case of beer have showed up at people's front doors unexpectedly..!
Windermere United Church in Toronto has recruited 168 volunteers who are all willing to contribute when anyone requests support in the neighbourhood, from grocery shopping to just having a chat. In fact, the biggest problem is that there has been a surplus of volunteers—the outpouring of kindness and compassion has been incredible.
During this time of physical distancing, we are most concerned for those that do not have access to necessities or a safe place. Many communities of faith have food banks, shelters, and outreach programs that are continuing to provide support. For example, Beaconsfield United Church in Montreal has been working to connect closed restaurants on West Island with refugees in the neighbourhood, who were some of the first people to be laid off during this time. Beaconsfield United Church members have collected this food and distributed it to individuals and families across the West Island.
We ask that you remember those in need of support in your prayers. And if you find yourself wondering what to do with your time, why not pick up the phone and call someone?
—Submitted by Carla Leon, from the Embracing the Spirit grant program