For Advent Unwrapped, the Rev. Richard C. Choe reflects on the invitation to "look up" found in the gift of the Magi.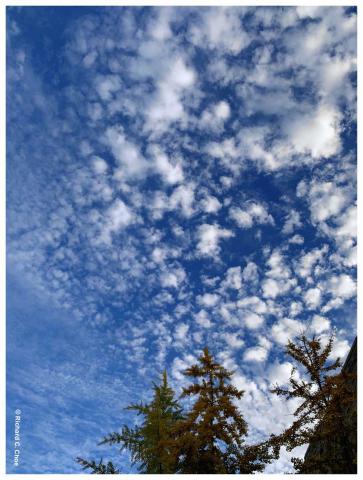 Credit: © Richard C. Choe
Published On: December 15, 2022
Let's take a minute to engage with the image.
What do you notice?
Does it remind you of a story? Feelings?
I forget to look up way too often. I spend most of days looking down. Being too busy. 
The gift of the Magi, for me, is the invitation to look up. Looking up to see the signs of the time. Seeing the signs to encounter an ordinary child born in the margin as "God with us." Love is shared when we notice one another as God's gift.
 
— Rev. Richard C. Choe is currently ministering with College Street United Church in downtown Toronto as an Intentional Interim Minister. Experiencing beauty on his daily walks is part of his spiritual practice.
This microblog is part of the Advent Unwrapped collection of worship resources and spiritual practices.
The views contained within these blogs are personal and do not necessarily reflect those of The United Church of Canada.