For Advent Unwrapped, Rev. Richard C. Choe reflects on the peace symbolism found in the simple image of extended hands.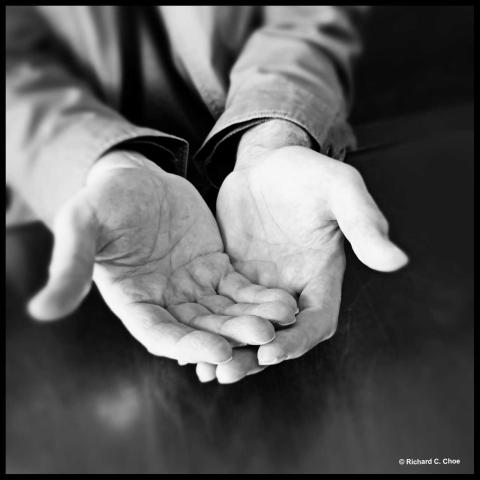 Credit: © Richard C. Choe
Published On: December 1, 2022
Let's take a minute to engage with the image.
What do you notice?
Does it remind you of a story? Feelings?
"We come empty handed and we leave empty handed." I heard that message growing up in South Korea. A teaching about who we are as human beings.
Peace looks like these extended hands. Peace through the extended hands of friends. Peace experienced when I was able to let go – to empty of my ego needs. I see a manger in these cupped hands. 
— Rev. Richard C. Choe is currently ministering with College Street United Church in downtown Toronto as an Intentional Interim Minister. Experiencing beauty on his daily walks is part of his spiritual practice.
This microblog is part of the Advent Unwrapped collection of worship resources and spiritual practices.
The views contained within these blogs are personal and do not necessarily reflect those of The United Church of Canada.