In her Advent Unwrapped microblog, Rev. Maria Christina Conlon reflects on the holiness of those little ones who watch and learn from us.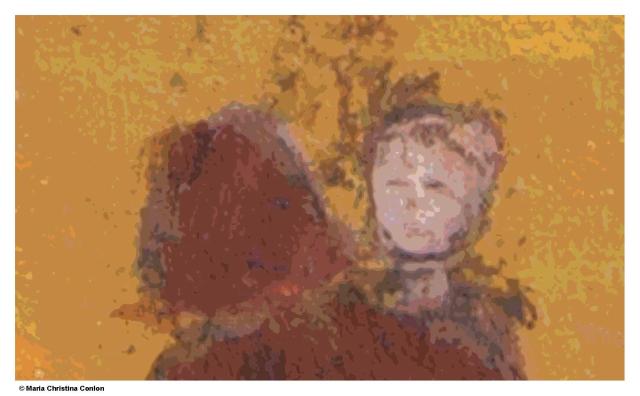 Credit: © Maria Christina Conlon
Published On: November 30, 2022
Therefore, since we are surrounded by so great a cloud of witnesses, let us also lay aside every weight, and sin which clings so closely, and let us run with perseverance the race that is set before us.  — Hebrews 12:1-2
In the new world, I hope that there is no more war. Weapons of war now include drones and debate about their strikes argue whether those who are killed are "militants" or civilians. Among the casualties are children who are deemed collateral damage.
Children are our cloud of witnesses. Of what we do. Of what we love. Of what we hope for. 
In this world and the new world, may we always know the Holy in every child.
 — Rev. Maria Christina Conlon is the Davenport Perth Community Minister in Toronto. She came from the Philippines in 1972 and has been actively engaged as a community organizer in the communities where she has lived in Canada.  As she serves both locally and internationally in community organizing, development and advocacy, she recognizes the need for discerning the unseen. She was ordained by Shining Waters Regional Council in May 2022.
This microblog is part of the Advent Unwrapped collection of worship resources and spiritual practices.
The views contained within these blogs are personal and do not necessarily reflect those of The United Church of Canada.